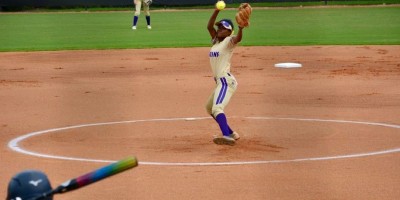 These are the pre-playoff rankings before the start of the GHSA State Fast Pitch Softball Playoffs on Monday and Tuesday. The second round of the playoffs will take place on Oct. 22-24 and the third round will begin on Oct. 27-28.
Because of the COVID-19 pandemic, the GHSA decided that four teams from each class will advance to Columbus instead of the usual eight teams. Therefore, an extra round was added to the playoff brackets to trim the field advancing to the Columbus Softball Complex by half. The tournament will take place on Oct. 30-31 and finish with the state championship series at 5 p.m. across all classes.
East Coweta tops the state's highest class entering the playoffs and leads North Gwinnett, Grayson, Mountain View and Harrison in the top 5. Peachtree Ridge, Etowah, South Forsyth, Newnan and Archer round out the top 10. Buford is the team to beat in Class 6A with Dacula, South Effingham, Pope and River Ridge chasing.
In Class 5A, Walnut Grove is at the top ahead of Loganville, Apalachee, Whitewater and Calhoun. Heritage-Catoosa tops Class 4A again this week with West Laurens, Madison County, Central-Carroll and Rutland rounding out the top 5.
Pierce County tops Class 3A and leads Franklin County, Harlem, Coahulla Creek and Crisp County. Vidalia is the top program in Class 2A ahead of Jeff Davis, Lovett, Heard County and Bremen.
In Class A-Private, George Walton Academy is at the top ahead of Mount de Sales, Mount Paran, Strong Rock Christian and Tattnall Square Academy. Gordon Lee is the team to beat in Class A-Public with ACE Charter, Commerce, Emanuel County Institute and Lanier County.
Class 7A
1. East Coweta
2. North Gwinnett
3. Grayson
4. Mountain View
5. Harrison
6. Peachtree Ridge
7. Etowah
8. South Forsyth
9. Newnan
10. Archer
Class 6A
1. Buford
2. Dacula
3. South Effingham
4. Pope
5. River Ridge
6. Effingham County
7. Sequoyah
8. Creekview
9. Houston County
10.  Alexander
Class 5A
1. Walnut Grove
2. Loganville
3. Apalachee
4. Whitewater
5. Calhoun
6. Locust Grove
7. Coffee
8. Northside-Columbus
9. Ola
10.  Starr's Mill
Class 4A
1. Heritage-Catoosa
2. West Laurens
3. Madison County
4. Central-Carroll
5. Rutland
6. Flowery Branch
7. Jefferson
8. LaGrange
9. Marist
10. Islands
Class 3A
1. Pierce County
2. Franklin County
3. Harlem
4. Coahulla Creek
5. Crisp County
6. Rockmart
7. Ringgold
8. Sonoraville
9. Pike County
10. Morgan County
Class 2A
1. Vidalia
2. Jeff Davis
3. Lovett
4. Heard County
5. Bremen
6. Dade County
7. Berrien
8. Dodge County
9. Bleckley County
10. Union County
Class A-Private
1. George Walton Academy
2. Mount de Sales
3. Mount Paran Christian
4. Strong Rock Christian
5. Tattnall Square Academy
6. Wesleyan
7. Brookstone
8. Prince Avenue Christian
9. Mount Vernon
10.  Stratford Academy
Class A-Public
1. Gordon Lee
2. ACE Charter
3. Commerce
4. Emanuel County Institute
5. Lanier County
6. Bryan County
7. Georgia Military
8. Crawford County
9. Mount Zion-Carroll
10. Trion