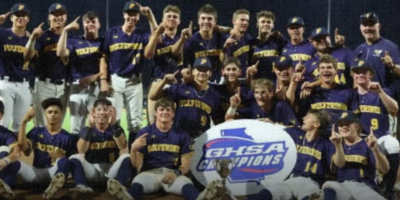 Prince Avenue Christian needed just two games to capture the program's first-ever state championship after beating Irwin County 4-0, 9-1 at JI Clements Field in Statesboro Monday.
Junior Andrew Gillespie was the leader in Prince Avenue's 9-1 victory in Game 2 and was 3-for-3 from the play with three RBIs. Daniel Bell, a senior outfielder, was 2-for-4 with two RBIs. Sophomore Judson Hartwell was 1-for-3 with a home run and two RBIs. Sophomore infielder Luke Burnett went 1-for-3 with one RBI to lead the Wolverines.
Junior Will Goff was 2-for-4 with two RBIs to lead Prince Avenue to a 4-0 victory in the first game. Junior Andrew Gillespie went 2-for 3 with one RBI and sophomore Mac Bradley was 2-for-3 with an RBI. Junior Mason Banks pitched 5.1 innings in the opening game, faced 18 batters and had three strikeouts.
Irwin County was trying for the program's fourth championship after winning in 1973, 1975 and 1997.