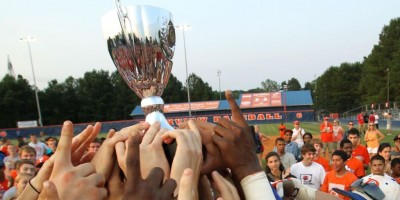 The 27th episode of the "Georgia Prep Sports: From a Distance" video podcast features Ron Veal, a quarterbacks coach with QB Collective, who will focus on the relationships between quarterbacks, their high school programs and the trainers they work with during the Covid-19 pandemic.
Host I.J. Rosenberg, the president of Score Atlanta, will also have Parkview head baseball coach Chan Brown, who has been with the Panthers for 17 years, winning five state titles (2011, 2012, 2015, 2018, 2019). Also joining the show will be Paul Glass, long-time baseball coach at Jeff Davis, who is coming off his second state championship season with the Yellowjackets.
The podcast is produced by PlayOn Sports, which runs the National Federation High School network, and airs Mondays, Wednesdays and Fridays, starting at noon.
Follow the link to watch.