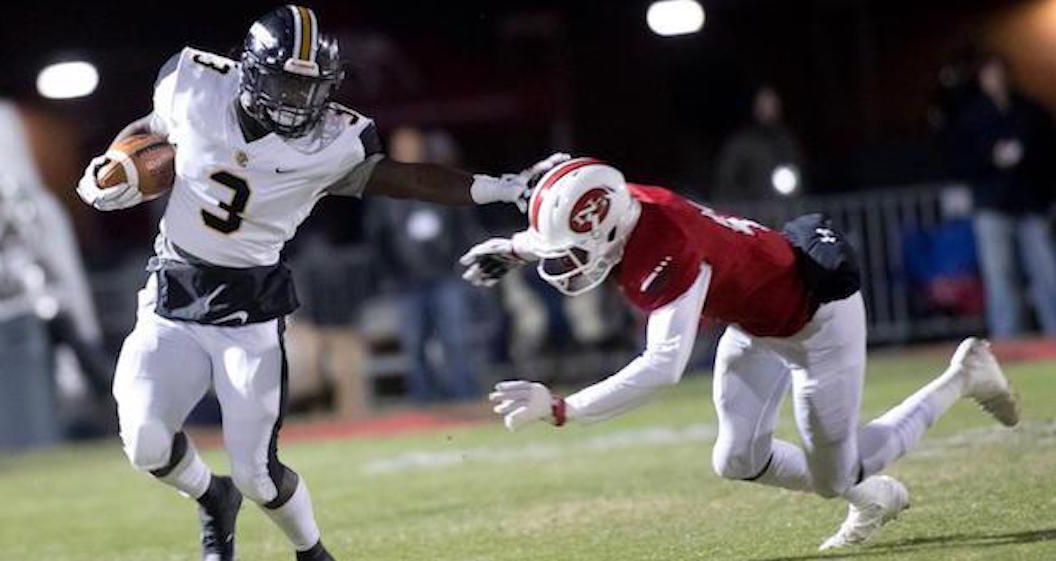 The 28th annual Metro by T-Mobile Corky Kell Classic is kicking off the 2019 GHSA football season beginning in Rome on Aug. 22. It continues at CoolRay Field on Friday, Aug. 23 and concludes with a five-game marathon at Mercedes-Benz Stadium on Saturday, Aug. 24 where Colquitt County is slated to meet North Gwinnett at 2:45 p.m. for a rematch of the 2017 AAAAAAA championship game which North Gwinnett won on a last-second field goal 19-17 and last year's quarterfinals which the Packers won 45-0.
It's hard to ignore the transition that Colquitt County's program experienced this offseason with the departure of Rush Propst and this storyline inevitably will follow the Packers throughout the upcoming season as former Jones County coach Justin Rogers makes his debut.
But, for the Packers, its consistency on the field remains and Colquitt County returns two major pieces of its offensive puzzle in quarterback Jaycee Harden and its four-star running back Daijun Edwards which will carry the offense this upcoming season.
Edwards, who was named the 1-AAAAAAA offensive player of the year during his junior year, is listed by 247Sports as the 22nd running back recruit nationally and the 30th overall recruit in the state for the class of 2020.
According to Rogers, what Edwards provides Colquitt County is undeniable speed and explosiveness. But above all, Edwards' patience and vision are what makes him a truly phenomenal back.
"He is very explosive, and he has great speed," Rogers said. "But, to me, his patience and vision. He just has great patience at the point of attack and has great vision and obviously he has the burst to get through it. He's very explosive and all of that. But he is just such a patient runner and just sees things and sets up cuts and that's what makes him so talented. And he is very competitive. He is a hard worker. He is very much self-driven."
In 2018, Colquitt's 'two-headed monster' in the backfield consisted of Edwards and senior back Ty Leggett. Combined Edwards and Leggett accounted for 2,464 yards and 42 touchdowns on 379 carries. The 5-foot-10, 201-pound Edwards had the edge with 227 carries for 1,480 yards and 26 touchdowns. The performance placed him sixth in the state for rushing touchdowns. And this year, he will likely improve upon those numbers as defenses try to figure out what to do with the 'new monster' – Edwards and Harden. That mix, according to Rogers, is very welcomed.
"The mix is now that it gives you a freedom when you have a good quarterback who you feel can manage the game and you have a great running back who can run, like Daijun," Rogers said. "You really just get to take what the defense gives you. You don't have to force a square peg in a round hole. We can look out there at the alignment and when it is a good opportunity to run the ball, we run the ball, because we have a great running back with the ability to do that."
And here's where the opposition has trouble.
"When the defense loads the box and really focus on taking the run away, by having Jaycee, it's going to allow us to take opportunities and be aggressive in those chances that we have," Rogers continued.  "And so, that's what it gives you. Every coach likes to say that, but sometimes you get pigeon-holed and even when they give you something else, you really just are forced to your strengths. Whereas here, that gives us two strengths in the throw and the run. So we are truly going to be able to take advantage of those things, we feel like."
Edwards has offers from Auburn, Georgia and Colorado but his 247Sports prediction shows Florida State as his warmest college offer and recently, Edwards took the 85-mile trip from Moultrie to Tallahassee to compete in FSU's Saturday Night Live recruiting event.
According to the Tallahassee Democrat, Edwards not only displayed his speed, he showed his abilities to be a dual-threat player with quality route running and catching abilities.
"I showed my route running and my hands," Edwards told the publication. "Last year, I was more of a power running back. This year, I'm more of a versatile running back. People think I can't run routes and I had to show people I can."
And he will begin showing his abilities against North Gwinnett at the Benz on Aug. 24. See the full schedule below.
2019 Corky Kell Schedule
Thursday, Aug. 22 at ROME HIGH SCHOOL
5:30 p.m. Calhoun vs. Ridgeland
8:30 p.m. Marietta vs. Rome
Friday, Aug. 23, at COOLRAY FIELD
5:30 p.m. Tucker vs. Archer
8:30 p.m. Milton vs. Buford
Saturday, Aug. 24, at MERCEDES-BENZ STADIUM
9 a.m. Mays vs. Kell
11:45 a.m. Walton vs. Norcross
2:45 p.m. North Gwinnett vs. Colquitt County
5:45 p.m. McEachern vs. Brookwood
8:45 p.m. East Coweta vs. Mill Creek