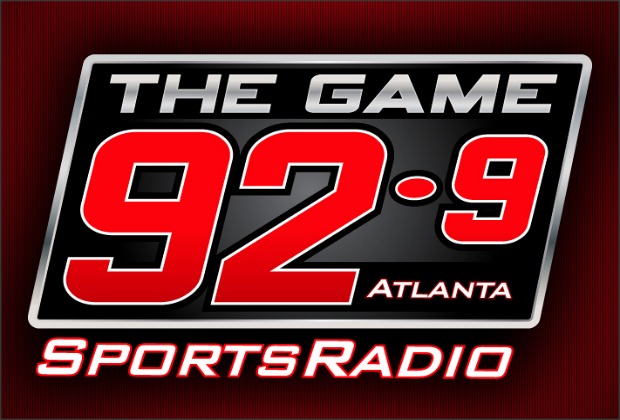 92.9 The Game
Score Atlanta has entered a radio deal with 92.9 The Game FM to give the new sports talk station on-the-air high school content throughout the year. Formerly Dave FM and owned by CBS Radio, 92.9 The Game will switch to all sports on Oct. 24 and Score will not only provide the station with daily reports but also a Friday night high school football scoreboard show and wrapup show on Saturday morning, as well as recruiting content and shows. Score will also provide the station coverage during the high school football playoffs and championships and will also be covering all high school sports for the station.
In news that AJC.com Television & Radio blogger Rodney Ho broke late Thursday, the morning show from 6-10 a.m. will feature NFL analyst and 49ers great Randy Cross, NBA-TV personality Rick Kamla and former crosstown WBTS "95.5 The Beat" host C.J. Simpson. The 10 a.m. to 2 p.m. slot will have Atlanta Braves and Hawks analyst Jerome Jurenovich and former Atlanta Falcons and NFL Network personality Jamie Dukes. Joining former Houston radio personality Carl Dukes on the 2-6 p.m. show will be Rachel Baribeau, who was at WZNN in Birmingham, and former Pittsburgh Steelers quarterback Kordell Stewart. The station will have coverage seven days a week, 24 hours a day as Mitch Evans will handle the 2-6 a.m. graveyard slot. Also, expect to hear former Georgia Tech and NBA great Dennis Scott, former Atlanta Falcon Ovie Mughelli and veteran Atlanta announcer Bob Neal among others.
The FM signal will benefit the station greatly as both of Atlanta's other two sports talk stations, 680 The Fan and 790 The Zone, are both AM stations and are hard to pick up once the sun sets.
Expect to hear several Score personalities on 92.9 The Game, including Fletcher Proctor and former Brookwood coach and AD Dave Hunter.