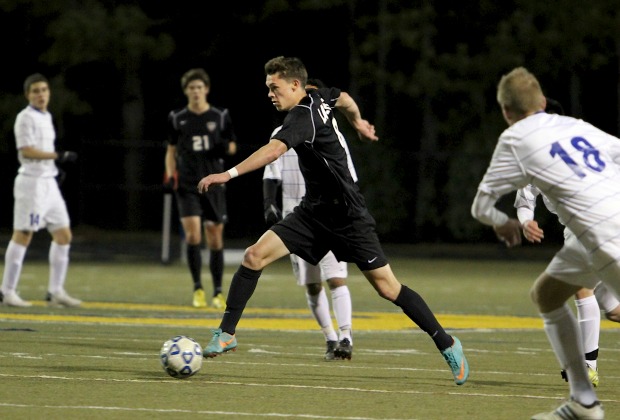 Martha Bennett
The state high school soccer playoffs begin tonight as the girls Class AAAA, AAAAA and AAAAAA tournaments commence. The boys tournaments will start Wednesday night.
The Class AAAAAA No. 1 Lassiter Trojans are one of the top teams in the nation according to multiple national polls. Under first-year coach Sam Dietrich, The Trojans have rolled up a perfect 16-0-0 record this season with 11 shutouts. Lassiter goalies Justin Shaw, a senior, and Josh Stoll, a sophomore, have allowed just seven goals all season. Three of those came in a narrow 4-3 win over Roswell on March 19. Senior defender Alex Champion and freshman midfielder Munear Abousaud lead the Trojans' attack.
No. 4 Lambert could face Lassiter in the second round should each advance. Lassiter has been a perennial power in Georgia's largest classification for years but has broken through for just one state title, which came in 1996. Lambert won the Class AAAAA title last year in one of the most impressive seasons in recent state memory. The Longhorns were ranked No. 2 for several weeks this season behind Lassiter.
Another interesting second-round matchup will take place should No. 10 Collins Hill advance past West Forsyth and Walton gets by No. 8 Central Gwinnett, as Collins Hill and Walton have combined for nine state titles including the last five in the state's largest classification.
Metro Atlanta teams rule in Class AA as all four Region 6 playoff teams are ranked, including No. 1 Greater Atlanta Christian. The Spartans lost their first game of the season last Tuesday 2-1 to region-rival Westminster, which is ranked No. 3. Wesleyan and Lovett also made the playoffs from Region 6. Westminster and Lovett have combined for 17 state titles while Greater Atlanta Christian claims three.
Last season, four of the five girls state champions were from metro Atlanta as Milton, McIntosh, Allatoona and Greater Atlanta Christian each took home the top prize. First Presbyterian in Class A was the lone school from outside metro Atlanta to win the state title. All five winners return this year to the playoffs, although not all are in the same classification as last year. McIntosh and Greater Atlanta Christian are each ranked No. 1 in both boys and girls and look to pull off the rare feat of winning state titles in both genders in the same year.
Key Dates
Tuesday, April 30 – State playoffs begin
Tuesday, May 7 – Second round begins
Friday, May 10 – Quarterfinals begin
Tuesday, May 14 – Semifinals begin
Friday, May 17 and Saturday, May 18 – State finals at Kennesaw State and West Georgia