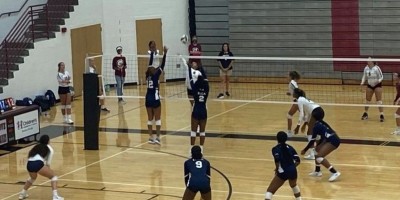 Top-ranked McIntosh defeated No. 2 Blessed Trinity in a Class AAAAA matchup between two sitting state champions on Thursday. Blessed Trinity won the state title in Class AAAA last season, its seventh state championship. McIntosh took the Class AAAAA state title, its fifth and third-straight AAAAA title.
The Chiefs took a commanding 25-16 advantage in the first set and rallied for a 26-24 victory in the second set to take the match. Alexa Markley had 17 kills and Jay Collins made a crucial block at the end of the second set to secure the win for McIntosh. The Chiefs also tallied a 2-0 victory over Class AAAAA No. 10 Woodward Academy on the evening.
See the rest of the scores below.
Softball
Briarwood Academy 13, Glascock County 1
Cook 3, Worth County 0
Lincoln County 13, Washington-Wilkes 5
Luella 29, Fayette County 1
Mary Persons 6, Howard 3
North Cobb 7, Hillgrove 3
North Gwinnett 12, Lambert 0
Northside-Warner Robins 11, Peach County 2
Rutland 7, Perry 4
Sandy Creek 7, Carver-Atlanta 0
Volleyball
Allatoona 3, Cartersville 0
Blessed Trinity 2, Woodward Academy 0
Gainesville 2, Banks County 0
Gainesville 2, North Hall 0
Highland Christian 2, Brooks County 1
Jefferson 3, Lanier Christian 1
LaFayette 2, Calhoun 1
McIntosh 2, Blessed Trinity 0
McIntosh 2, Woodward Academy 0
Northwest Whitfield 2, Dade County 0
Oakwood Christian 2, Chattooga 1
Ridgeland 2, Calhoun 1
Ringgold 2, Dade County 0
Savannah Christian 3, Richmond Hill 0
St. Anne Pacelli 2, Shaw 1
Troup County 2, Shaw 0
Whitewater 2, Fayette County 0
Whitewater 2, Jackson 0