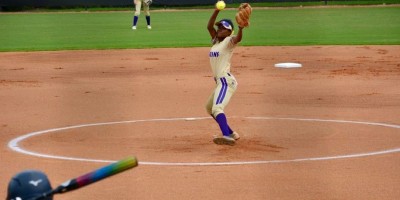 Top-ranked McIntosh moved to 21-0 on the season after a sweep of Class 5A No. 6 Harris County 2-0 on the volleyball court on Tuesday.
The Chiefs beat Harris County 25-23 in the first set and 25-16 in the second set. Senior Ngozi Iloh had 16 kills. Junior Alexa Markley had eight kills, junior Jayden Collins had five kills and senior Claire Lewis had 27 assists.
*this file will be updated throughout the evening.
See the rest of the scores below.
Softball
Bleckley County 15, Washington County 0
Bremen 10, Temple 1
Bremen 15, Temple 0
Coosa 1, Model 0
Dade County 10, Fannin County 0
Evans 3, Grovetown 2
Harlem 12, Thomson 0
Jackson 10, Mary Persons 2
Jefferson County 21, Putnam County 3
Marion County 12, Manchester 0
Montgomery County 6, Treutlen 5
Schley County 3, Taylor County 2
Stratford Academy 15, Deerfield-Windsor 0
Strong Rock Christian 15, Heritage-Newnan 0
Telfair County 15, Dublin 0
Vidalia 17, East Laurens 0
Villa Rica 19, North Springs 7
Villa Rica 8, North Springs 0
Wilcox County 4, Wheeler County 0
Volleyball
Alpharetta 3, Woodstock 0
Arabia Mountain 2, Miller Grove 0
Arabia Mountain 2, Redan 0
Bremen 2, Heard County 0
Calhoun 2, Cartersville 0
Calhoun 2, Cass 0
Centennial 2, Creekview 0
Commerce 2, Elbert County 0
Dacula 2, Shiloh 0
Dacula 2, Winder-Barrow 1
Dade County 2, Adairsville 0
Eagle's Landing Christian 2, Southwest Atlanta Christian 0
Eagle's Landing Christian 2, Whitefield Academy 0
Fayette County 2, Riverdale 0
Gordon Lee 2, Dade County 0
Habersham Central 2, Jefferson 0
Harris County 2, Starr's Mill 0
Hart County 2, East Jackson 1
Hart County 2, Franklin County 0
Heritage-Catoosa 2, Pickens 0
Jefferson 2, Morgan County 0
KIPP Atlanta Charter 2, Therrell 0
Lowndes 3, Thomasville 0
Norcross 3, Berkmar 0
North Forsyth 3, Gainesville 1
Oconee County 2, Stephens County 0
Pace Academy 2, KIPP Atlanta Charter 0
Richmond Academy 2, Harlem 0
River Ridge 2, Chattahoochee 0
River Ridge 2, Johns Creek 0
Roswell 3, Cherokee 1
Savannah 2, Beach 1
Savannah Christian 2, Calvary Day 0
Savannah Christian 2, Hilton Head, SC. 0
Sequoyah 2, Riverwood 1
Shaw 2, Jordan 0
St. Vincents 2, Savannah Country Day 1
Thomas County Central 2, Brooks County 0
Thomas County Central 3, Brooks County 0
Toombs County 2, Dublin 0
Walnut Grove 3, Loganville 1
Washington-Wilkes 2, Commerce 1
White County 2, North Hall 1
Winder-Barrow 2, Central Gwinnett 0
Woodward Academy 3, Forest Park 0