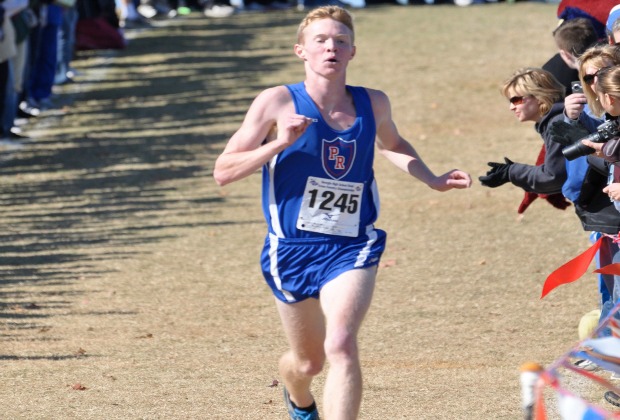 Walter Pinion
This Thursday at the Cobb Energy Performing Arts Centre, the Sports Champions of Greater Atlanta will hold its 10th Annual Banquet to honor high school seniors and coaches that have helped make a positive impact on the world. Sports Champions of Greater Atlanta recognizes seniors that have excelled on the playing field, achieved a high level of excellence in their scholastics and shown great character. Coaches who compile an extraordinary record over at least six years to help produce championships while also reflecting outstanding leadership ability to help develop good character among his or her athletes are also recognized at the event.
This year, 23 people will be honored as 10 young men, nine young women and four coaches will be recognized at the banquet. The Sports Champions of Greater Atlanta received more than 150 nominees from athletic directors and principals from schools in the Greater Atlanta area including Clayton, Cobb, DeKalb, Fulton and Gwinnett counties, as well as the city of Atlanta and Buford city schools. From these nominations, a selection committee made up of 12-14 people from the advisory board and council then score the athletes independently before reconvening to tally up the scores. The council is comprised of 40 individuals who share the Sports Champions of Greater Atlanta's vision.
As a result of the banquet and the Sports Champions of Greater Atlanta sponsors, the organization is able to provide financial support for under-funded athletic programs across the Greater Atlanta area. The funds go to the counties of the winners and the teams of the coaches to provide assistance to under-funded teams.
"The funds are given to the county athletic director to determine the best use for the money," said Vickie Huddleston of Sports Champions of Greater Atlanta.
The Atlanta Public Schools athletic department is one recipient of the grant money and Athletics Program Director Jeff Beggs said that the Sports Champions of Greater Atlanta has been a tremendous benefactor for the sports department.
"The monies and grants we received have been used to purchase equipment and uniforms for programs that cannot afford to get new ones," said Beggs. "We are in dire need of additional funds every year for our athletic programs, but Sports Champions of Greater Atlanta has been a huge factor in being able to supply our schools and our programs with the necessary replacements each season. They have been just tremendous."
Other counties such as Gwinnett and Clayton have used the money for equipment such as basketballs and softballs. In a very special case, Cobb County bought an AED defibrillator for Lassiter to be used on site at track and field events. The Cobb County athletics department took a survey and found that several schools needed a second AED for their sports departments and Lassiter High School received an AED thanks to the Sports Champions of Greater Atlanta grant.
The defibrillator would actually help save the life of a jogger that was using the track one morning. Several coaches assisted the jogger and saved his life.
Huddleston noted that the county athletic directors are invited the the organization's kickoff events to tell about how the money was used and to offer a look at how the entire process works.
In February 2001, George Wright, the founder of the Sports Champions, wanted to create an event to not just recognize outstanding high school athletes and coaches but also to help provide assistance to athletic programs in the under-funded schools of the Greater Atlanta area so that all sports would be allowed to thrive in the area. Over the next few years, Wright would engage in talks with Billy Henderson, Billy Payne and Jim Kennedy. After securing the "Sports Champions of Greater Atlanta" name, Wright and his advisory council and board of directors began to hold meetings to discuss criteria and nominations. The Sports Champions of Greater Atlanta had corporate support from Cox Communications and Georgia Power as well as Coca-Cola, the Piedmont Charitable Foundation and the John & Mary Franklin Foundation. In 2004, the organization held its first banquet at Cobb Galleria where 10 athletes and three coaches were recognized. In total, 121 athletes and 33 coaches have been honored.
Athletes such as Maggie Horne (Marist, 2004), Michael Tucker (Buford, 2005), Christian Robinson (Greater Atlanta Christian, 2008), Christie Leverette (Marietta, 2008), Mikal Abdul-Saboor (Alpharetta, 2011), Mariah Stackhouse (North Clayton, 2012) and Brice Croxton (North Gwinnett, 2012) have won the award. Several including Horne and Tucker have gone on to serve on the advisory board. Previous coaches that have been recognized include Bill Thorn (2004), Ron Gartrell (2004), Ed Dudley (2005), Chuck Stines (2005), Gerry Romberg (2006), Kathy Richey Walton (2008), Eddie Martin (2009), Jess Simpson (2010), James "Friday" Richards (2010), Gene Durden (2011), Sharman White (2012) and Bill Holleman (2012).
This will be the first year the event will be held at the Cobb Energy Performing Arts Centre. The voice of the Atlanta Falcons and Georgia Tech Yellow Jackets, Wes Durham, will emcee the event.
Since 2004, Sports Champions of Greater Atlanta has given out more than $230,000 to the five counties and City of Atlanta schools to help with under-funded athletic programs.
This year's winners include Josh Brickell (Peachtree Ridge), Harrison Butker (Westminster), Elijah Cantrell (North Clayton), Jonathan Conner (Tucker), Grant Hall (Buford), Douglas Legg (Mount. Paran), Ronald McCullough (Jackson-Atlanta), Chase Rosenberg (Centennial), James Rowe (Lassiter), Kivon Taylor (Grady), Taylor Allen (Brookwood), Andrea Brown (Pope), Kourtney Keegan (Blessed Trinity), Lindy Long (Landmark Christian), Amy Martin (Centennial), Nicole Stafford (Westminster), Emily Swift (Kell), Melissa Turvy (Peachtree Ridge), Amber Weber (North Atlanta), and coaches Terry Blish (Marist swimming), Derek Cook (Kell football), Ted Russell (Wesleyan volleyball) and Paul Stevens (Blessed Trinity volleyball). Sports Champions of Greater Atlanta looks for athletes who are the "embodiment of body, mind and spirit," as well as coaches who are role models "on and off the field." The 2013 winners can certainly say they meet those standards.