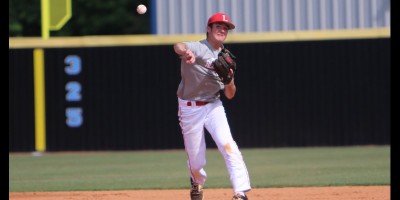 Eastside's baseball team extended its winning streak to 12 games and moved to the winner's bracket of the Region 4-AAAA championship tournament after a 9-5 victory over Madison County on Thursday.
The win moved the Eagles to 17-1 and 8-0 in the region. Eastside scored six runs in the first inning to enjoy a 6-1 lead. The Eagles tacked on another run in the second inning before Madison County could answer. Cade Mitchell kept Madison County at bay with clutch pitching heading into the fourth inning. Madison County added a run in the fourth inning to pull within five runs, 7-2, but Eastside responded with an RBI single from Ethan Booth.
Madison County added three runs in the fifth inning to pull within three runs 8-5 but Eastside responded to take the 9-5 win. Mitchell pitched five innings with five strike outs.
Baseball
Alexander 7, Douglas County 6
Banks County 7, Cedar Shoals 0
Blessed Trinity 3, IMG Academy, FL 2
Bowdon 9, Clay Central. AL 5
Brookwood 4, Flowery Branch 0
Callaway 12, Jordan 2
Chattahoochee 6, Cherokee 3
Chestatee 6, Social Circle 3
Christian Heritage 3, Model 1
Columbus 16, Shaw 1
Dodge County 16, East Laurens 6
East Jackson 2, Jefferson 1
Eastside 9, Madison County 5
Etowah 10, Loganville 9
Fellowship Christian 13, Trinity Christian 3
Georgia Military 3, John Milledge 1
Gordon Lee 6, Rockmart 0
Grovetown 10, Alcovy 0
Grovetown 12, Alcovy 2
Heritage-Catoosa 9, Gilmer 0
Heritage-Conyers 2, Greenbrier 0
Hillgrove 12, Milton 5
Jackson 6, Northview 3
Jeff Davis 13, Bryan County 3
Jenkins County 2, McIntosh County Academy 1
Jones County 8, Strong Rock Christian 4
Lakeside-DeKalb 22, Arabia Mountain 12
Lassiter 2, Bowling Green, KY 1
Metter 8, Swainsboro 6
Mt. Vernon Presbyterian 20, Weber 5
Murray County 6, North Murray 5
Northgate 9, LaGrange 3
Northside-Columbus 14, Hardaway 4
Peachtree Ridge 5, Walnut Grove 2
Pickens 7, Dalton 3
Pinecrest Academy 14, Whitefield Academy 2
Redan 11, Lakeside-DeKalb 1
Vidalia 4, Toombs County 2
Wayne County 4, New Hampstead 1
Westover 11, Americus-Sumter 1
Woodstock 12, McEachern 1
Worth County 3, Baconton Charter 1
Boys Soccer
Baylor School, TN 3, Coahulla Creek 1
Pace Academy 3, Woodward Academy 1
Girls Soccer
First Presbyterian 7, Jones County 0
Grovetown 2, Statesboro 0
Lakeside-Evans 4, North Augusta, SC 0
Model 3, Coosa 1
Pepperell 2, Armuchee 0
Vidalia 10, Woodville-Tompkins 0
Wando, SC 6, Peachtree Ridge 0
Boys Lacrosse
Decatur 19, T.C. Roberson, NC 4