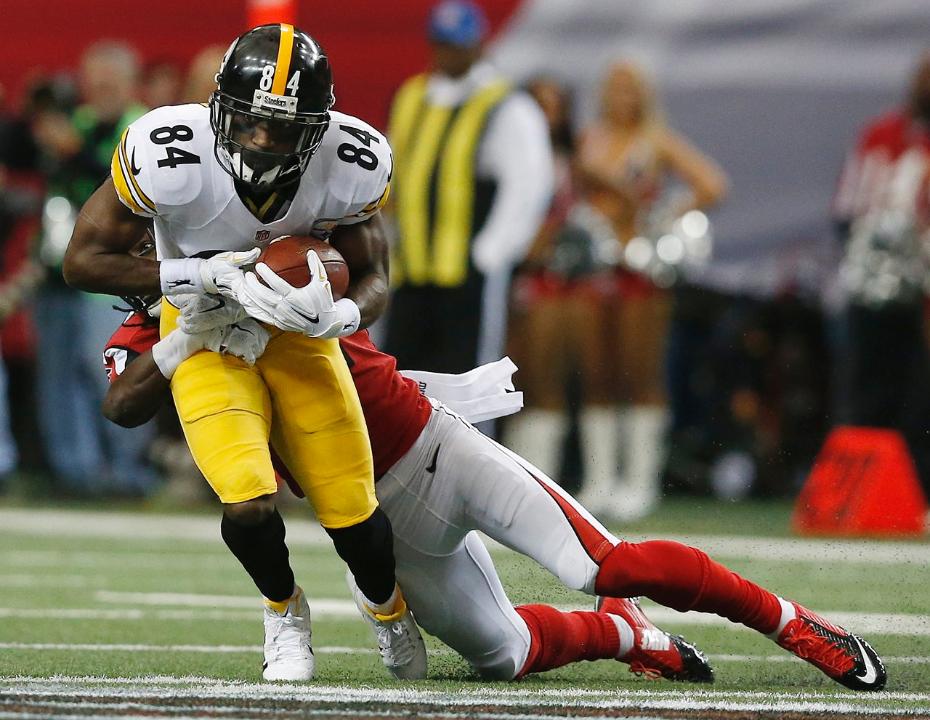 Steelers.Com
At times during this game, it seemed that the Pittsburgh Steelers were playing a home game in Atlanta en route to their 27-20 win. Everywhere you looked you saw Terrible towels being waved, Steelers jerseys, or chants of "here we go" in the crowd.
All of this being the case, their head coach Mike Tomlin noticed the fans showing up for his team.
"They were special in the building today," Tomlin said. "Love and appreciate the support we get from our fans when we're on the road. We're used to seeing it, but it never gets old. We really appreciate it."
The win gives the Steelers a winning record for the season at 9-5. Something they haven't done in the past two seasons. At the moment they're tied with the Baltimore Ravens for second in the AFC North. Quarterback Ben Roethlisberger says the record is nice, but they want more from this 2014 season.
"This is just a win on the way," Roethlisberger said. "We need to get hot at the right time. We came into a place and played a very good football team. Happy to get the win, we'll enjoy this for a little bit, but then get ready for two home games."
The Steelers needed a third and one conversion coming out of the two-minute warning to secure the win. It was a pass to tight end Heath Miller that effectively ended this game. Roethlisberger is happy it turned out the way it did.
"That's a play we put in this week," Roethlisberger said. "Had AB (Antonio Brown) coming on a little naked (route), they kind of ate him up. I just kind of looked back and Heath was running down the middle of the field with no one around him. I didn't want to overthrow him. When it came out of my hand I saw a safety coming, I was scared to death it was going to get intercepted. But Heath makes a play for us and it was a big play."
This win was a homecoming for one player in particular, former Georgia linebacker Jarvis Jones got to play in the same building he was in back in 2012 playing against Alabama in the SEC Championship. This time there was a different result.
"Well it's different today (laughing) and it was much more fun," Jones said. "It was a great win., Great team win, so we're going to enjoy this one and then get ready for the next one."
Jones recorded one quarterback hit in his return to the Georgia Dome. He played in a reserve role for the Steelers.
This loss for the Falcons assures that this will be two straight losing seasons. That said, both teams are still very much alive for the playoff push.