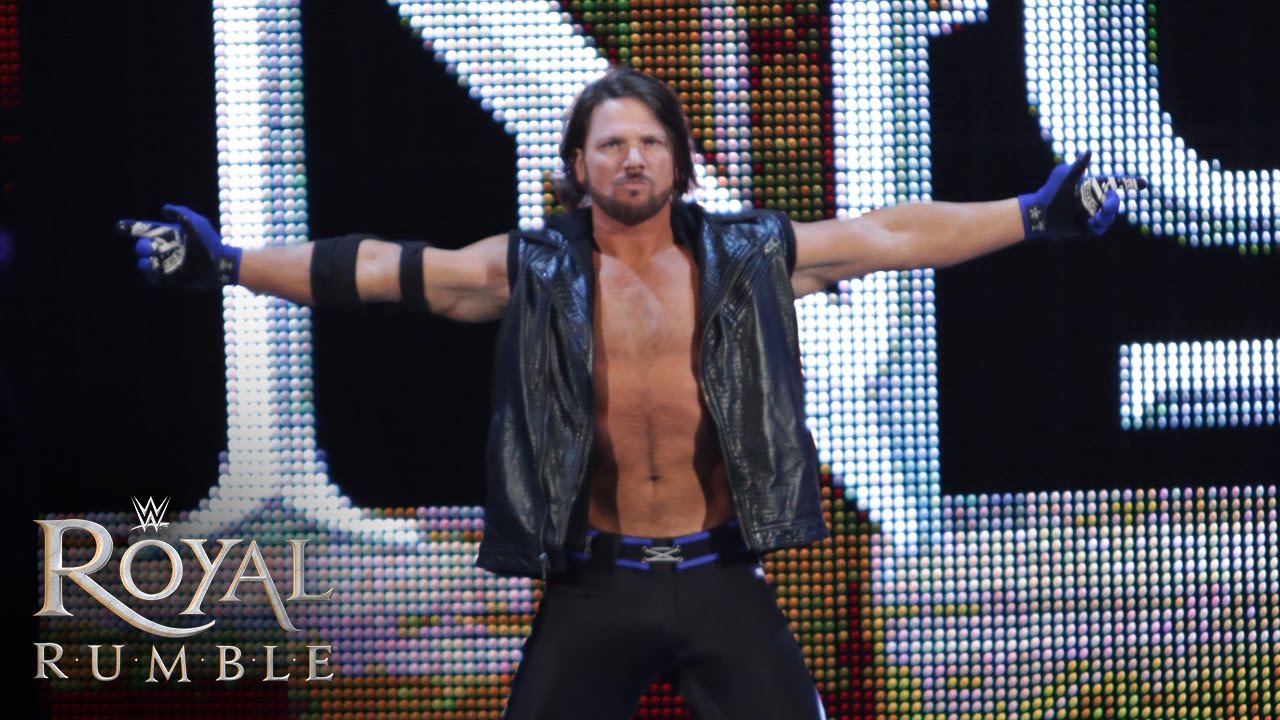 To wrestling fans, the Royal Rumble isn't only one of the biggest pay-per-view events during the calendar year, but it is a place where some of the greats have made their mark. Triple H, The Rock, Stone Cold Steve Austin, The Undertaker and last year, Roman Reigns winning a shot at the WWE World Heavyweight Championship at Wrestlemania after eliminating a record 12 men. This year's Rumble, the 29th all-time, saw Triple H stun the crowd by entering as the 30th and last contestant, eliminating "The Lunatic Fringe" Dean Ambrose.
Aside from the veteran stepping out of the front office and capturing a shot to hoist the title belt, a new face – familiar to die-hard wrestling fans of all brands – made his long awaited debut in the WWE, Gainesville, Ga.'s own: AJ Styles. Styles entered the ring as the third man in but immediately made his presence felt, lasting nearly 29 minutes while eliminating Tyler Breeze and Curtis Axel and finishing as the 11th man over the ropes.
Bringing in a long-time veteran of the craft to the world wide brand known as the WWE can only mean one thing: the sky is the limit the 38-year-old.
Styles or as his family knows him as, Allen Neal Jones, began his pursuit of wrestling from a young age being born in Camp Lejeune, N.C. before moving to Gainesville. Styles fell in love with wrestling as a child during the WWF and WCW days along with his childhood friends.
"I had a couple buddies who said they were going to be wrestlers and I told them if they ever found a spot and a place to train I'd go with them. Low and behold, they found one about 20 minutes from the house [in Cornelia] so well we got to go now," explained Styles. "Went there, took a couple bumps and I realized this is something I could do.
He attended Johnson High School and says he is still very proud of where he got his beginning.
"I went to all the county schools. I grew up in Gainesville, so I take pride in that," stated Styles. "Gainesville might be proud of me, but I'm proud to be from Gainesville."
Making a Name

So how did the name AJ Styles come about? He explained he got the moniker early on in his career while working in Georgia Championship Wrestling and it stuck.
"Literally in my second match, they were giving me a tag team partner and his name was Damian Steele and so they said you know what? Everybody already called me AJ in high school so they stuck with that and they needed something to go with Steele so they came up with Styles and it stuck."
It has been a lengthy journey for Styles to reach the top. He had a brief run-in with the WWF when he appeared in two matches and was offered a developmental deal, but he ultimately turned it down since relocating to Cincinnati would interfere with his wife's plans for college. From there stops along the way were highlighted by stints in the NWA in the early 2000's before really gaining traction in Total Nonstop Action (TNA) where he performed for over 10 years and became known as one of the brand's hottest stars, "The Phenomenal" AJ Styles.  There he built his resume winning two TNA World Heavyweight Championships, the TNA X Division Championship six times, TNA Legends/Global/Television Championship twice and TNA World Tag Team Championship twice, also holding the TNA Triple Crown five times.
Styles left TNA in December of 2013 and began independent journey with stops in Combat Zone Wrestling, Ring of Honor and New Japan Pro Wrestling before making his debut in the WWE at the Royal Rumble on January 24, 2016.
"I think everything happened for a reason. Everything was preparing me for the WWE," told Styles. "When WCW went under and WWE bought them out, I was with WCW and there was a chance I could get picked up and who knows what could have happened, but I don't think I would be successful. I wasn't ready for WCW and I definitely wasn't ready for WWE.
"I think the route that I took was the proper one. Going through the Indys, what not and Japan. I think that was very important to my career."
Styles explained how working in Japan was tough as he was thousands of miles away from his family. One of the major pluses of working with the WWE aside from being the face of the wrestling industry is that everyone there is family and they all understand that each wrestler has their own family at home and at the end of the day, the husbands, wives, kids and parents at home are what come first.
Joining the first class organization was moving into the penthouse
"I went from the minor leagues to the major leagues."
The Big Break
Dreams came true when Styles finally got the call that the WWE was picking him up and became even more surreal when he was told he'd debut in the Royal Rumble.
"It was a hope for me. A hope that I would be in the Royal Rumble because I really didn't know until the week before. It was great feeling knowing that I would get the opportunity and the reaction that I got once I got there was unbelievable that I'll never forget."
Styles' world tour has finally come full circle ending up in the WWE, but with superstar Daniel Bryan recently retiring due to concussions, one had to wonder how that affects his mindset.
"Daniel and I have been friends for a long time… I had the opportunity to talk to him before he made his unbelievable, classy speech for the WWE," said Styles. "Everything happens for a reason. He took it like a champ. Daniel Bryan is going to land on his feet, this isn't going to stop him."
Homecoming
AJ Styles makes his homecoming to Philips Arena on Tuesday, March 1 at 7 PM as a part of WWE Smackdown. Expect The Phenomenal One to receive the loudest pop when he is announced.