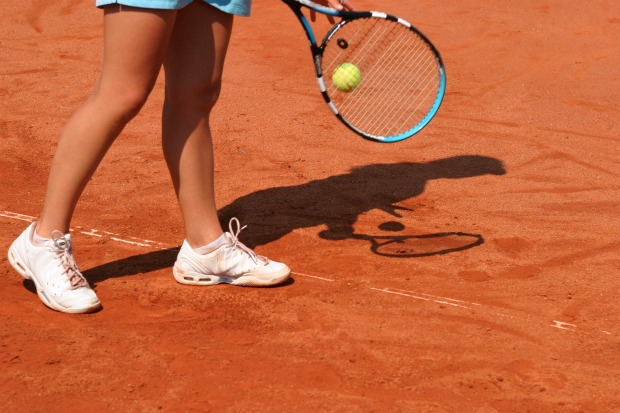 The Yellow Jacket women's tennis program hauled in the No. 1 signing class in 2012 according to TennisRecruiting.Net in a poll released May 29.
The class included Catherine Harrison from Germantown Tenn., Megan Kurley from Alpharetta and Kendal Woodbridge from Stockbridge.
Harrison comes to Tech as the top ranked player from Tennessee. In the past two years, she has complete in the prestigious Wimbledon Girls singles and doubles championships, claimed the bronze ball at the 18-under Clay Courts in Memphis, made the final of the Dunlop Orange Bowl 16-under and reached the final of the USTA 18-under Spring Championships.
Kurley, out of Centennial, is the No. 4 player in Georgia and 33rd nationally. She is a strong student and was the Centennial team MVP in 2011.
Woodward is ranked No. 3 in Georgia and No. 22 nationally. She advanced to the final 16 during the 2011 Girls 18-under USTA Championships.
The final member of the class is Natasha Prokhnevska from Delaware. Ranked as a five-star from TennisRecruiting.Net she posted a stunning 54-16 overall record in the 2010-2011 campaign and is 22-4 against other five-star players. She was also admitted to the Cum Laude society for those in the top ten percent of her graduating class.
Bryan Shelton recruited these standouts to Atlanta and was very pleased with the outcome.
"It is nice to have this incoming class get some good recognition," Shelton said in a release. "It says a lot about what they have already accomplished. This will be the core of our program for the next four years. With hard work I believe we can accomplish some great things together."
Shelton will not have a chance to coach these players, though. On Friday, Shelton announced that he will leave Georgia Tech to accept the men's head coaching position at the University of Florida. In an article on Georgia Tech's athletic website, Shelton noted that Tech has been a huge part of this life.
"It is with mixed emotions that I am leaving Georgia Tech, a place that has been home to me and my family for many years," said Shelton. "These have been 13 of the best years of my life and I owe Georgi Tech an incredible amount."
Shelton led the Yellow Jackets to the program's first NCAA title in school history, and Georgia Tech won the ITA National Indoor Team Championship in 2007 and 2008.
According to Georgia Tech officials, a national search for a replacement will begin immediately.