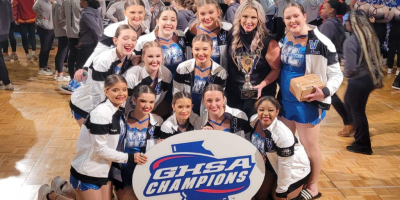 Three champions defended titles as the GHSA Competition Dance Championships concluded at the Columbus Convention and Trade Center Saturday.
Mill Creek (7A), Starr's Mill (5A-6A) and West Laurens (3A-4A) returned to glory atop their respective classes. In the state's highest class, Mill Creek won titles in the Jazz and Pom competitions on the way to victory. South Forsyth finished as runner-up.
In Class 5A-6A, Starr's Mill won the Jazz, Pom and overall championships to successfully defend last season's championship. In 3A-4A, West Laurens won the overall title and the Pom competition. In Class A-2A, Stilwell Arts won the overall title after capturing the Jazz and Pom competition championships.
See the results from each competition below.
7A Winners
Hip Hop: South Forsyth
Jazz: Mill Creek
Pom: Mill Creek
Overall Champion: Mill Creek
Runner Up: South Forsyth
5A-6A Winners
Hip Hop: Westlake
Jazz: Starr's Mill
Pom: Starr's Mill
Overall Champion: Starr's Mill
Runner Up: Westlake
3A-4A Winners
Hip Hop: Ringgold
Jazz: North Oconee
Pom: West Laurens
Overall Champion: West Laurens
Runner Up: Heritage-Catoosa
 A-2A Winners
Hip Hop: King's Ridge
Jazz: Stilwell
Pom: Stilwell
Overall Champion: Stilwell
Runner Up: Thomasville