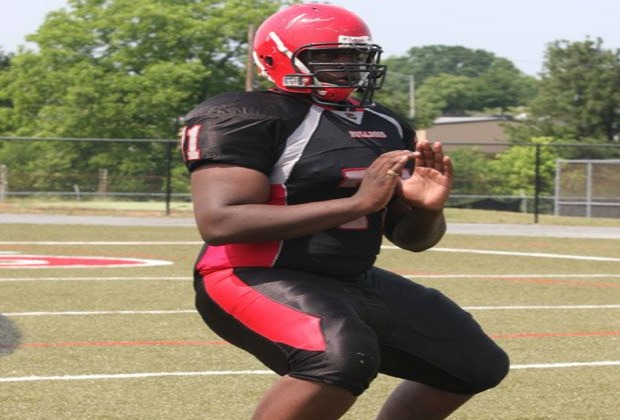 Fox Sports
Tri-Cities head coach Kenneth Miller is establishing a new football tradition in East Point this season. The inaugural Tri-Cities Labor Day Classic will kickoff Sept. 1 and will showcase a pair of incredible matchups.
"I wanted to form a tradition of football that would be fun for the teams, the fans and the community each year," said Miller.
Last year's 12-1 ML King Lions will play in the first game against a Stockbridge team returning loads of talent from its 9-3 record in AAA last season. The Lions lost their star quarterback and receiver from last season in Jonquel Dawson and Blake Tibbs, but should be improved defensively and remain solid on offense. Their defense is led by N.C. State commit Jacarthy Mack, while wideouts Romello Shumake and Rashad Oglesby are expected to have big years.
The second match up is between the host Tri-Cities Bulldogs and the Washington Bulldogs at 8:30 p.m. Washington looks improved from their 2011 5-5 campaign, and Tri-Cities is bringing back some of the state's best offensive linemen after a solid 10-3 season in 2011.
Shamire Devine stands 6-foot-6 360 pounds, and Jeremi Hall stands at 6-foot-4, 335 pounds. This duo of offensive linemen will be a spectacle this season and both stars are committed to Georgia Tech. On the defensive line, Tri-Cities has Marcus Adams, who is committed to Western Kentucky.
The Tri-Cities Labor Day Classic will give people a chance to see this talent firsthand that would otherwise be busy on a Friday night.
"With the game being on Saturday, we really expect a lot of family members to be able to come, as well as surrounding schools that played their games on Friday," said Miller.
The event is expected to keep growing each year, and will start rotating its hosting school.