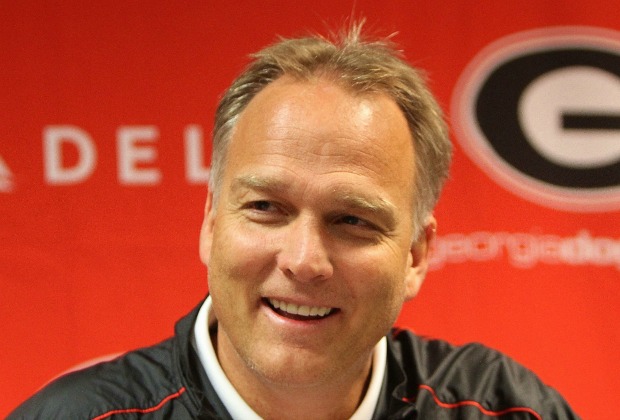 Rob Saye
As school semesters come to a close across the country, football recruits opt to early enroll early at their selected colleges. Georgia received word that two of its 2013 commitments, wide receiver Jonathan Rumph and defensive lineman Chris Mayes, would do just that Wednesday evening.
Formerly of Holmes (Miss.) Community College, the 6-foot-5, 215-pound receiver will have three years to play three seasons of football at UGA. This past season, he caught 45 passes for 569 yards and three touchdowns. Georgia head coach Mark Richt expects Rumph to compete for playing time immediately.
Mayes originally was a member of the "Dream Team" that Georgia recruited in 2011, but failed to qualify for entrance into the school. The 6-foot-4, 330-pound Georgia native redshirted this past season at Mississippi Gulf Coast Community College, giving him three years to play seasons of football in Athens. Like Rumph, Mayes is expected to compete for playing time early and make an impact for a defense that will lose a bulk of its 2012 starters.
Enrolling early has advantages for both the recruit and the university he enrolls at. The recruit gains an extra semester of practice over those who enroll in the fall. This allows recruits a longer team with the playbook in hopes of earning early playing time.
The university benefits from players early enrolling because some of the commits can be counted towards last year's scholarship total. Georgia will benefit from this in 2012 because it currently has 30 verbal commits but the NCAA only allows each school to sign 25. However, 10 of Georgia's commits are early enrollees and will count towards the 2012 scholarship the total. This will allow the Bulldogs to possibly bring in as many as 35 commitments in their 2013 class.