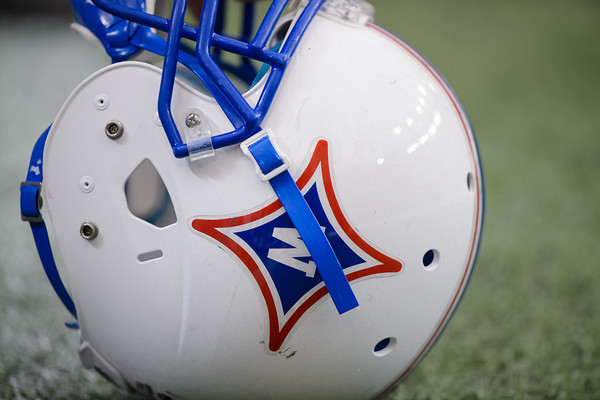 Photo by Ty Freeman
Score Atlanta has learned that Walton High School has self-reported to the Georgia High School Association that it has played an ineligible player on its football team and could be forced to forfeit several victories which could include the region win over Lassiter (59-16). Currently, Walton is 4-1 overall and 2-1 in Class AAAAAA Region 5.
The Raiders opened the season with non-region wins over South Gwinnett and Marietta before opening region play with a win over Lassiter before losing to Roswell and beating Wheeler last Friday night. Sources have told Score Atlanta that the alleged ineligible player has since left the school. Walton is coached by Mo Dixon, who is in his first year after replacing longtime Raiders coach Rocky Hidalgo, who left to coach at Glynn Academy in Brunswick.
Historically, in these situations, the GHSA rules for a forfeit when an ineligible player participates in a contest. GHSA executive director Gary Phillips confirmed Wednesday afternoon that he has received the self-report letter from Walton and has asked the school for further documentation. A decision is expected today. If the decision goes against Walton their overall record would go to 1-4 and fall to 1-2 in region play, making it very difficult to regain ground and make the playoffs. The Raiders have made the playoffs in 12 of the last 13 seasons.
Check back for more updates.