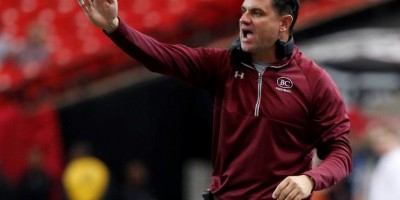 The 56th episode of the "Georgia Prep Sports: From a Distance" video podcast features Walton head football coach Daniel Brunner, who is preparing for his fourth season with the Raiders, and will discuss how he conducts his course at Walton High School that focuses on current events.
Host Craig Sager Jr., the Chief Editor at Score Atlanta, will also have John Morgo who does play-by-play for the Georgia State Women's Basketball and Softball teams, as well as the Reinhardt University football team. Also joining the show will be longtime Benedictine football coach Danny Britt, who has won five region titles and two state championships (2014, 2016) with the Cadets since joining the program in 2011.
The podcast is produced by PlayOn Sports, which runs the National Federation High School network, and airs Mondays, Wednesdays and Fridays, starting at noon.
Follow the LINK to watch!