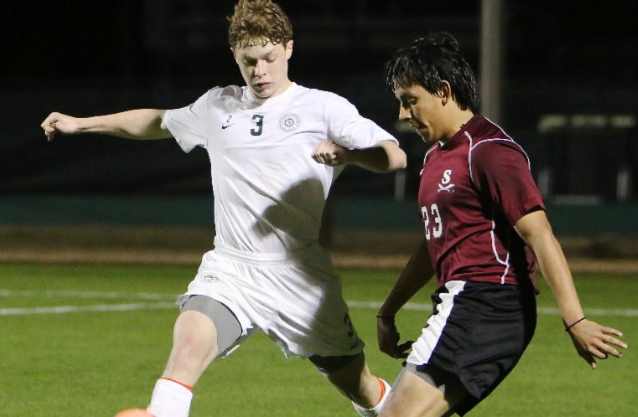 In Class AAAAAA, Parkview debuts at No. 1 after picking up wins over Walton (4-1), Lambert (2-0), Peachtree Ridge (4-0) and North Gwinnett (2-1) to open the season. Lakeside-DeKalb comes in at No. 2 with a 5-0 start and a 31-3 goals differential through five games. Defending champion Duluth opened the year with a 2-1 loss to Brookwood and comes in at a humbling No. 6, while Johns Creek rides a five-straight wins into its No. 7 placement.
Three-time defending state champion Dalton owns the top spot in Class AAAAA. After finishing last year's poll at No. 9, McIntosh comes in at No. 2 to start the season with a 0-0 tie to Walton to open the year and a 26-0 scoring advantage in the four games since.
In Class AAAA, three-time defending champion St. Pius owns No. 1. Johnson-Gainesville makes its debut at No. 2 with a 5-0 start and 6-0 Whitewater completes the top 3.
A 1-0 loss to red-hot Johnson-Gainesville and a 2-2 tie with North Hall has defending champion West Hall at No. 3 in the Class AAA poll. Westminster debuts at No. 1 after a 5-0 start and a competitive 1-0 loss at Class AAAA's Southeast Whitefield last Saturday. East Hall takes No. 2 after a 6-0 start, that included a 7-3 win over North Hall. North Hall forced a 2-2 tie with West Hall.
In Class AA, two-time defending champion Greater Atlanta Christian opens at No. 1 and Region 6 rival Pace Academy comes in at No. 2. Undefeated Long County (6-0) solidifies the top 3 and included a 1-0 win over No. 4 Benedictine in its impressive start.
In Class A, notable wins shaped the initial poll. Defending champion Atlanta International sits at No. 1 and Fellowship Christian comes in at No. 2 in large part to its 7-3 win over Stratford Academy.
Class AAAAAA
1. Parkview
2. Lakeside-DeKalb
3. Brookwood
4. Chattahoochee
5. Milton
6. Duluth
7. Johns Creek
8. Lassiter
9. Walton
10. Mill Creek
Class AAAAA
1. Dalton
2. McIntosh
3. Sequoyah
4. Riverwood
5. Houston County
6. Greenbrier
7. Starr's Mill
8. Clarkston
9. Columbus
10. Rome
Class AAAA
1. St. Pius
2. Johnson-Gainesville
3. Whitewater
4. Cross Keys
5. Woodward Academy
6. Southeast Whitfield
7. Northwest Whitfield
8. Grady
9. Spalding
10. North Oconee
Class AAA
1. Westminster
2. East Hall
3. Oconee County
4. West Hall
5. Dawson County
6. Savannah Arts
7. Islands
8. Blessed Trinity
9. Lumpkin County
10. Decatur
Class AA
1. Greater Atlanta Christian
2. Pace Academy
3. Long County
4. Benedictine
5. Riverside Military
6. Berrien
7. Fitzgerald
8. Wesleyan
9. Lovett
10. Jefferson
Class A
1. Atlanta International
2. Fellowship Christian
3. Paideia
4. St. Anne-Pacelli
5. Stratford Academy
6. Savannah Country Day
7. Whitefield Academy
8. Athens Academy
9. Walker
10. Savannah Christian