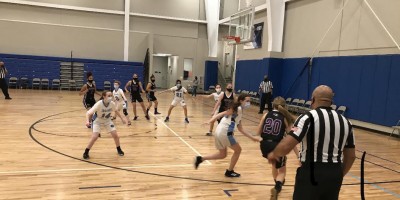 Brookwood tops the state's highest class again this week and are coming off a 66-48 victory over Newton Friday. Grayson, North Forsyth, Norcross and West Forsyth fill the top 5.
River Ridge is at the top of Class 6A and leading Lovejoy, Buford, Kell and Brunswick at the top of the class. In Class 5A, Woodward Academy is at the top and leading Jackson-Atlanta, Forest Park, Greenbrier and Northside-Columbus. In Class 4A, Jefferson is again at the top and ahead of Luella, Carver-Columbus, Baldwin and Marist.
Lumpkin County tops Class 3A and leads Lakeview-Fort Oglethorpe, Cross Creek, Greater Atlanta Christian and East Jackson. Fannin County is the team to beat in Class 2A after featuring at No. 2 last week. Fannin leads Rabun County, Elbert County, Swainsboro and Northeast-Macon.
Holy Innocents' leads Class A Private again this week and is ahead of Mount Paran, St. Francis, Hebron Christian and Wesleyan. Lake Oconee Academy tops Class A Public and leads Montgomery County, Screven County, Taylor County and Bryan County in the top 5.
Class 7A
1. Brookwood
2. Grayson
3. North Forsyth
4. Norcross
5. West Forsyth
6. Cherokee
7. Tift County
8. Harrison
9. Peachtree Ridge
10. Woodstock
Class 6A
1. River Ridge
2. Lovejoy
3. Buford
4. Kell
5. Brunswick
6. Langston Hughes
7. Rome
8. Sequoyah
9. Carrollton
10. Rome
Class 5A
1. Woodward Academy
2. Jackson-Atlanta
3. Forest Park
4. Greenbrier
5. Northside-Columbus
6. Union Grove
7. Calhoun
8. Warner Robins
9. Griffin
10. Cass
Class 4A
1. Jefferson
2. Luella
3. Carver-Columbus
4. Baldwin
5. Marist
6. Pickens
7. Arabia Mountain
8. Heritage-Ringgold
9. Cedar Shoals
10. Westover
Class 3A
1. Lumpkin County
2. Lakeview-Fort Oglethorpe
3. Cross Creek
4. Greater Atlanta Christian
5. East Jackson
6. Oconee County
7. Pierce County
8. Sumter County
9. Murray County
10. Ringgold
Class 2A
1. Fannin County
2. Rabun County
3. Elbert County
4. Swainsboro
5. Northeast-Macon
6. Josey
7. Washington County
8. Callaway
9. Dodge County
10. Heard County
Class A Private
1. Holy Innocents'
2. Mount Paran
3. St. Francis
4. Hebron
5. Wesleyan
6. Calvary Day
7. Galloway
8. Darlington
9. Trinity Christian
10. Deerfield-Windsor
Class A Public
1. Lake Oconee Academy
2. Montgomery County
3. Screven County
4. Taylor County
5. Bryan County
6. Mt. Zion-Carroll
7. Pelham
8. Schley County
9. Dublin
10. Telfair County