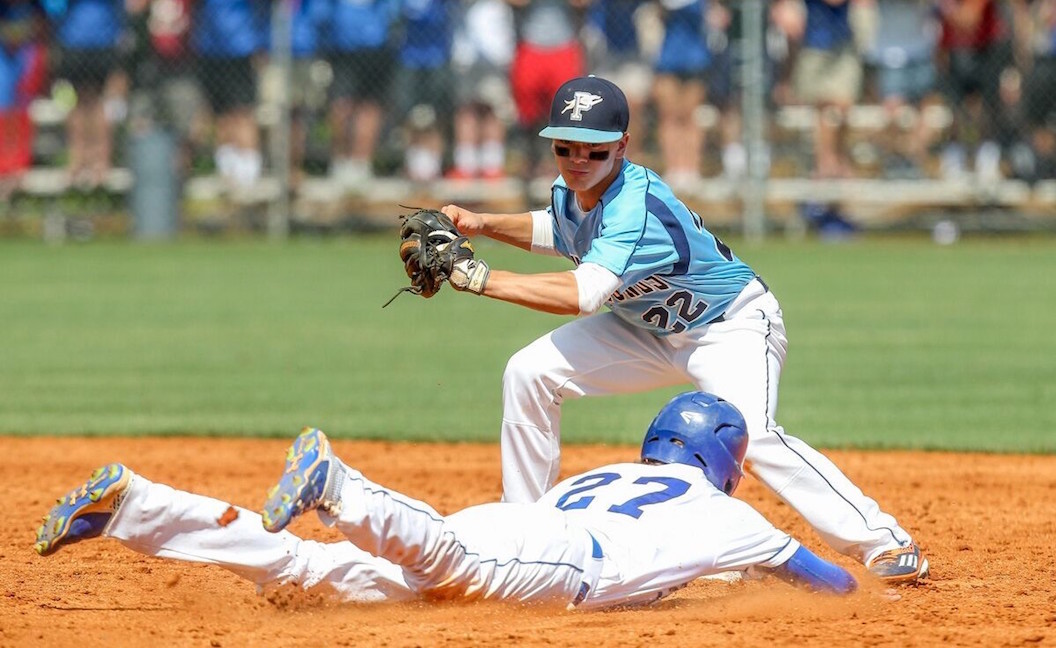 In Class AAAAAAA, No. 4 North Gwinnett defeated No. 5 Mountain View 6-0 at home on Tuesday. The Bulldogs are now 16-3 and 7-0 in region play; appropriately their three losses came to No. 1 Parkview (8-6), No. 2 Walton (10-3) and No. 3 Hillgrove (4-3).
In Class AAAAAA, No. 6 Harrison swept No. 7 Allatoona (6-5, 3-1) this past week and Effingham County and Alexander debut at No 9 and No. 10, respectively.
Buford and Loganville retain their spots in the top three while Starr's Mill breaks through to the three-spot following the Panthers' pair of wins against ninth-ranked McIntosh. Locust Grove falls to the ten-spot, but will have a chance to make some noise with an upcoming game against top-ranked Buford. The Whitewater Wildcats remain one spot ahead of McIntosh following their 3-2 victory over the Chiefs.
Jefferson is still flawless at 13-0, 6-0 and leading Class AAA. The Dragons defeated Jackson County 10-1 and 15-5 in a double-header on March 22. Redan is second this week after climbing from No. 3 in last week's poll. Westminster fell from No. 2 to No. 3 and Morgan County climbed from No. 5 to No. 4. Lovett, previously fourth, slid to fifth.
Bremen remains at the top of class AA while Callaway advances from the three-spot to make way for Rockmart in the top three. The Elbert County Blue Devils are on a four-game losing streak with losses to Union County and Stephens County, knocking them down to the ten-spot. Jeff Davis moves up from the seven-spot to the four-spot, and await back-to-back games against ninth-ranked Toombs County who just served the Yellowjackets a 4-3 loss.
The top five teams in class A-Public all remain at their week-two ranks, with Gordon Lee standing at the top and riding a five-game winning streak featuring three blowout wins over Darlington and Christian Heritage. Irwin County moves up two spots following a pair of wins against Echols County and Wilcox County, putting the Indians one spot ahead of Commerce who have dropped three straight losses. Pelham makes it into the top-ten in part to a stretch of impressive games. The Hornets suffered a one-run loss to third-ranked Baconton, and since have gone on a four-game win streak. They'll get a chance to further cement themselves in the top-ten with an upcoming game against fifth-ranked Clinch County.
Mt. Vernon Presbyterian and Fellowship Christian switch at the four and five-spots with Fellowship dropping a 12-0 loss to Pinecrest Academy. The Wesleyan Wolves come as the fifth-ranked team with an undefeated region record, and are followed by George Walton who are coming off a strong 7-3 win over Commerce. Savannah Country Day sits at the nine-spot, just above Pinecrest Academy who makes its top-ten debut following a 12-0 victory over fourth-ranked Fellowship Christian.
Class AAAAAAA
1. Parkview
2. Walton
3. Hillgrove
4. North Gwinnett
5. Mountain View
6. Milton
7. North Paulding
8. Etowah
9. North Cobb
10. Woodstock
Class AAAAAA
1. Winder-Barrow
2. Heritage-Conyers
3. Valdosta
4. Pope
5. Greenbrier
6. Harrison
7. Allatoona
8. Houston County
9. Effingham County
10.  Alexander
Class AAAAA
1. Buford
2. Loganville
3. Starr's Mill
4. Thomas County Central
5. Kell
6. Carrollton
7. Riverwood
8. Whitewater
9. McIntosh
10. Locust Grove
Class AAAA
1. Blessed Trinity
2. Cartersville
3. Marist
4. Northwest Whitfield
5. Oconee County
6. Eastside
7. West Laurens
8. Flowery Branch
9. Cairo
10. Northside-Columbus
Class AAA
1. Jefferson
2. Redan
3. Westminster
4. Morgan County
5. Lovett
6. Pike County
7. Appling County
8. Ringgold
9. Fannin County
10. Calhoun
Class AA
1. Bremen
2. Callaway
3. Rockmart
4. Jeff Davis
5. Harlem
6. Thomasville
7. Westside-Augusta
8. Banks County
9. Toombs County
10. Elbert County
Class A-Private
1. Tattnall Square
2. Savannah Christian
3. Mt. Vernon Presbyterian
4. Fellowship Christian
5. Wesleyan
6. George Walton
7. St. Francis
8. Strong Rock Christian
9. Savannah Country Day
10. Pinecrest Academy
Class A-Public
1. Gordon Lee
2. Schley County
3. Baconton Charter
4. Johnson County
5. Clinch County
6. Telfair County
7. Charlton County
8. Irwin County
9. Commerce
10. Pelham