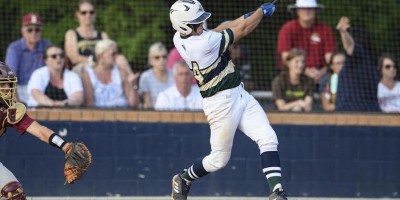 In Class 7A, Lowndes and Harrison replaced Hillgrove and West Forsyth in the top 10. Also, Parkview jumped up from No. 7 to No. 5 ahead of No. 6 Walton. Class 6A saw Cambridge jump Lassiter for No. 8 and that was the only change in that classification. In Class 5A, Loganville makes its debut at No. 1 and former No. 1 Harris County slides down to No. 3 behind No. 2 Blessed Trinity.
In Class 4A, 7-0 Benedictine improved to No. 3 from its previous position at No. 5. Also, Bainbridge improved one spot to No. 9 and West Laurens jumped from No. 6 to No. 3. Class 3A also has a new No. 1 with Hart County swapping places with North Hall, which moved down to No. 2. Also, Upson-Lee exited the poll and Franklin County debuts at No. 10 after its strong 9-1 start.
In Class 2A, Bremen jumped Callaway for No. 3 and undefeated Dodge County (5-0) replaces Elbert County and makes its debut at No. 7. Class A Private has a new No. 1 with Wesleyan taking the top spot from Tattnall Square—which comes in at No. 2 this week. Also, Stratford Academy and Mt. Paran replaced Athens Academy and Trinity Christian. Finally, in Class A Public, Wilcox County replaced Hawkinsville and makes its debut at No. 8.
Class 7A
1. Grayson
2. Woodstock
3. North Paulding
4. Brookwood
5. Parkview
6. Walton
7. Lambert
8. North Forsyth
9. Lowndes
10. Harrison
Class 6A
1. Buford
2. Houston County
3. Carrollton
4. Allatoona
5. Winder-Barrow
6. Pope
7. River Ridge
8. Cambridge
9. Lassiter
10. Alexander
Class 5A
1. Loganville
2. Blessed Trinity
3. Harris County
4. Greenbrier
5. Starr's Mill
6. Calhoun
7. Cartersville
8. Northside-Columbus
9. Eastside
10. Walnut Grove
Class 4A
1. North Oconee
2. Flowery Branch
3. Benedictine
4. West Laurens
5. Marist
6. Troup
7. Jefferson
8. Northwest Whitfield
9. Bainbridge
10. Heritage-Catoosa
Class 3A
1. Hart County
2. North Hall
3. Cherokee Bluff
4. Mary Persons
5. Oconee County
6. Morgan County
7. Pierce County
8. Ringgold
9. Westminster
10. Franklin County
Class 2A
1. Vidalia
2. Lovett
3. Bremen
4. Callaway
5. Pace Academy
6. Model
7. Dodge County
8. Heard County
9. Jeff Davis
10. Haralson County
Class A Private
1. Wesleyan
2. Tattnall Square
3. Fellowship Christian
4. First Presbyterian Day
5. Hebron Christian
6. Savannah Christian
7. Prince Avenue Christian
8. King's Ridge Christian
9. Stratford Academy
10. Mt. Paran
Class A Public
1. Irwin County
2. Gordon Lee
3. Schley County
4. Johnson County
5. ACE Charter
6. Commerce
7. Bryan County
8. Wilcox County
9. Charlton County
10. Metter