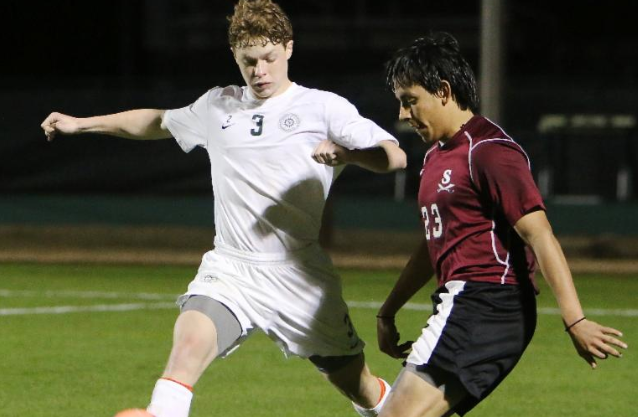 In Class AAAAAA, Duluth dropped out of the poll after dropping back-to-back games to Berkmar and Mill Creek and North Gwinnett took advantage of the losing streak and made its debut at No. 10.
In Class AAAAA, Sequoyah dropped from No. 4 to No. 7 after a 1-0 loss to Rome, which marked the Chiefs' third loss in four games. Rome's win over Sequoyah was enough to earn the Wolves a spot in this week's poll at No. 10 with a 6-2-1 record.
In Class AAAA, Cross Keys dropped St. Pius to No. 2 with a 3-0 victory and Johnson-Gainesville rose to No. 1. No. 1 Johnson beat East Hall 4-2 to solidify its top status. Woodward Academy fell from No. 7 to No. 9 after dropping a 2-0 match to a tough Decatur team.In Class AAA, Decatur's victory over Woodward bumped the Bulldogs to No. 5. Also, Jackson County's four-s traight victories earned a spot at No. 10 and Lumpkin County fell out of the poll after losing five of its last seven games.
Wesleyan unseated Greater Atlanta Christian for No. 1 in Class AA after a huge 3-0 win over Cross Keys. GAC fell to No. 2 as a result of a 0-0 tie with Richmond Hill. Putnam County improved from No. 10 to No. 7 after growing a five-game winning streak.
In Class A, First Presbyterian replaced Athens Academy in the poll at No. 9 based off overall resume.
BOYS
Class AAAAAA
1. Lakeside-DeKalb
2. Chattahoochee
3. Parkview
4. Brookwood
5. Milton
6. Johns Creek
7. Lassiter
8. Mill Creek
9. Norcross
10. North Gwinnett
Class AAAAA
1. Dalton
2. McIntosh
3. Houston County
4. Greenbrier
5. Clarkston
6. Riverwood
7. Sequoyah
8. Columbus
9. Starr's Mill
10. Rome
Class AAAA
1. Johnson-Gainesville
2. St. Pius
3. Whitewater
4. Cross Keys
5. Northwest Whitfield
6. Southeast Whitfield
7. Spalding
8. Grady
9. Woodward Academy
10. Veterans
Class AAA
1. Westminster
2. East Hall
3. West Hall
4. Dawson County
5. Decatur
6. Oconee County
7. Savannah Arts
8. Blessed Trinity
9. Islands
10. Jackson County
Class AA
1. Wesleyan
2. Pace Academy
3. Greater Atlanta Christian
4. Long County
5. Riverside Military
6. Benedictine
7. Putnam County
8. Fitzgerald
9. Jefferson County
10. Bremen
Class A
1. Walker
2. Atlanta International
3. Fellowship Christian
4. Paideia
5. Whitefield Academy
6. Savannah Country Day
7. Stratford Academy
8. St. Anne-Pacelli
9. First Presbyterian
10. ELCA