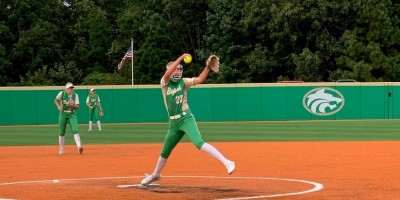 East Coweta has a hold on the state's highest class after victories over LaGrange 8-0 and Campbell 17-1 in its past two games. Grayson, North Gwinnett, South Forsyth and Mountain View fill out the top of the class.
Buford leads Class 6A again this week with South Effingham, Dacula, Alexander and River Ridge in pursuit. Whitewater is now the team to beat in Class 5A ahead of Locust Grove, Coffee, Walnut Grove and former No. 1 Apalachee.
In Class 4A, Heritage-Catoosa is still at the top and leading Madison County, Central-Carroll, West Laurens and Jefferson. Franklin County tops Class 3A again this week ahead of Pike County, Pierce County, Ringgold and Coahulla Creek.
Top-ranked Heard County and No. 2 Vidalia hold the top of Class 2A. Bremen, Dodge County and Lovett round out the top of the class. Brookstone, at 12-0, tops Class A-Private with George Walton, Wesleyan, Mount Paran and Mount Vernon chasing.
In Class A-Public, ACE Charter tops the poll, leading Bryan County, Lanier County, Gordon Lee and Commerce.
Class 7A
1. East Coweta
2. Grayson
3. North Gwinnett
4. South Forsyth
5. Mountain View
6. Etowah
7. Peachtree Ridge
8. Newnan
9. Harrison
10. Mill Creek
Class 6A
1. Buford
2. South Effingham
3. Dacula
4. Alexander
5. River Ridge
6. Pope
7. Houston County
8. Sequoyah
9. Creekview
10. Effingham County
Class 5A
1. Whitewater
2. Locust Grove
3. Coffee
4. Walnut Grove
5. Apalachee
6. Greenbrier
7. Woodland-Cartersville
8. Northgate
9. Northside-Columbus
10. Loganville
Class 4A
1. Heritage-Catoosa
2. Madison County
3. Central-Carroll
4. West Laurens
5. Jefferson
6. Northwest Whitfield
7. Flowery Branch
8. Cairo
9. Cedartown
10. New Hampstead
Class 3A
1. Franklin County
2. Pike County
3. Pierce County
4. Ringgold
5. Coahulla Creek
6. Crisp County
7. Harlem
8. Gilmer
9. Lakeview-Fort Oglethorpe
10. Tattnall County
Class 2A
1. Heard County
2. Vidalia
3. Bremen
4. Dodge County
5. Lovett
6. Union County
7. Jeff Davis
8. Bacon County
9. Chattooga
10. Berrien
Class A-Private
1. Brookstone
2. George Walton Academy
3. Wesleyan
4. Mount Paran Christian
5. Mount Vernon Presbyterian
6. Tattnall Square Academy
7. Strong Rock Christian
8. Mount de Sales
9. Prince Avenue Christian
10.  Hebron Christian
Class A-Public
1. Academy for Classical Education
2. Bryan County
3. Lanier County
4. Gordon Lee
5. Commerce
6. Wilcox County
7. Charlton County
8. Mt. Zion-Carroll
9. Emanuel County Institute
10. Crawford County