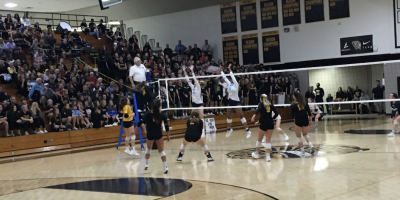 In Class 7A, North Gwinnett debuts at No. 7 and Forsyth Central makes its debut at No. 6. No. 1 ranked Walton improved to 2-0 after sweeping Marietta this week. Class 6A No. 3 Allatoona (21-1) will take on No. 4 Pope (9-0) Wednesday night in a major Cobb Co. showdown. Additionally, Kell swapped places with River Ridge at No. 7 after the Knights defeated the formerly sixth-ranked Longhorns on Tuesday.
Harris County enters the Class 5A poll at No. 8 and replaces Woodward Academy. In Class 4A, Islands jumped to No. 7 after its 5-0 start and sent Fayette County down to No. 8. West Hall dropped matches to Lumpkin County (2-1) and North Hall (2-0) this past week and was dropped from the poll. Gilmer replaced West Hall in the top 10 and debuts at No. 10.
In Class AA/A-Private, Pace Academy left the poll after dropping to 2-4 and St. Francis debuts at No. 10 following its 12-1 start. The Class AA/A-Public poll saw Rabun exit the rankings and 3-0 Greenville makes its debut at No. 7.
Class 7A
1. Walton
2. Alpharetta
3. Roswell
4. Lambert
5. North Forsyth
6. Forsyth Central
7. North Gwinnett
8. South Forsyth
9. Etowah
10. Cherokee
Class 6A
1. Buford
2. Lassiter
3. Allatoona
4. Pope
5. Sequoyah
6. Kennesaw Mountain
7. River Ridge
8. Kell
9. Lakeside-Evans
10. Riverwood
Class 5A
1. McIntosh
2. Blessed Trinity
3. St. Pius
4. Whitewater
5. Starr's Mill
6. Northside-Columbus
7. Northgate
8. Harris County
9. Chamblee
10. Calhoun
Class 4A
1. Marist
2. Heritage-Catoosa
3. Northwest Whitfield
4. Jefferson
5. Central-Carroll
6. Ridgeland
7. Islands
8. North Oconee
9. Fayette County
10. LaGrange
Class 3A
1. Westminster
2. LaFayette
3. Morgan County
4. Greater Atlanta Christian
5. Sonoraville
6. White County
7. North Hall
8. Lumpkin County
9. Oconee County
10. Gilmer
Class AA/A-Private
1. Holy Innocents'
2. Hebron Christian
3. Savannah Christian
4. Brookstone
5. Eagle's Landing Christian
6. Mt. Paran
7. Athens Academy
8. Wesleyan
9. Walker
10. St. Francis
Class AA/A-Public
1. Elite Scholars Academy
2. Woodville-Thompkins
3. Gordon Lee
4. Armuchee
5. Haralson County
6. Coosa
7. Greenville
8. Dade County
9. Oglethorpe County
10. Lake Oconee Academy