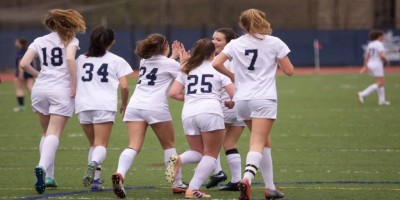 Lambert leads Class 7A ahead of Mill Creek, West Forsyth, Brookwood and Norcross. Collins Hill, Walton, Roswell, Alpharetta and Parkview round the top 10. Johns Creek tops Class 6A with Cambridge, Buford, Lassiter and Pope chasing in the top 5.
In Class 5A, Blessed Trinity leads with St. Pius X, McIntosh, Starr's Mill and Chamblee in pursuit. Marist tops Class 4A ahead of North Oconee, Jefferson, Flowery Branch and Northwest Whitfield.
Westminster is the team to beat in Class 3A and leads Oconee County, Cherokee Bluff, White County and Lumpkin County. In Class 2A, Lovett tops the class and is leading Bremen, Model, Pace and Fitzgerald.
Commerce tops Class A Public and lead Social Circle, Screven County, Lake Oconee and Atlanta Classical. In Class A Private, Holy Innocents' is at the top with Athens Academy, Stratford Academy, Trinity Christian and Hebron Christian chasing.
Class 7A
1. Lambert
2. Mill Creek
3. West Forsyth
4. Brookwood
5. Norcross
6. Collins Hill
7. Walton
8. Roswell
9. Alpharetta
10. Parkview
Class 6A
1. Johns Creek
2. Cambridge
3. Buford
4. Lassiter
5. Pope
6. Houston County
7. River Ridge
8. Glynn Academy
9. Allatoona
10. Dalton
Class 5A
1. Blessed Trinity
2. St. Pius X
3. McIntosh
4. Starr's Mill
5. Chamblee
6. Eastside
7. Grady
8. Whitewater
9. Northgate
10. Union Grove
Class 4A
1. Marist
2. North Oconee
3. Jefferson
4. Flowery Branch
5. Northwest Whitfield
6. Perry
7. LaGrange
8. Columbus
9. Spalding
10. Southeast Whitfield
Class 3A 
1. Westminster
2. Oconee County
3. Cherokee Bluff
4. White County
5. Lumpkin County
6. Greater Atlanta Christian
7. Jackson
8. Mary Persons
9. Adairsville
10. Pike County
Class 2A
1. Lovett
2. Bremen
3. Model
4. Pace Academy
5. Fitzgerald
6. Lamar County
7. East Laurens
8. Toombs
9. Bleckley County
10. Thomasville
Class A Public
1. Commerce
2. Social Circle
3. Screven County
4. Lake Oconee
5. Atlanta Classical
6. Armuchee
7. Towns County
8. Irwin County
9. ACE Charter
10. Lincoln County
Class A Private
1. Holy Innocents'
2. Athens Academy
3. Stratford Academy
4. Trinity Christian
5. Hebron Christian
6. Wesleyan
7. First Presbyterian Day
8. Mount Pisgah
9. St. Vincents'
10. Pinecrest Academy