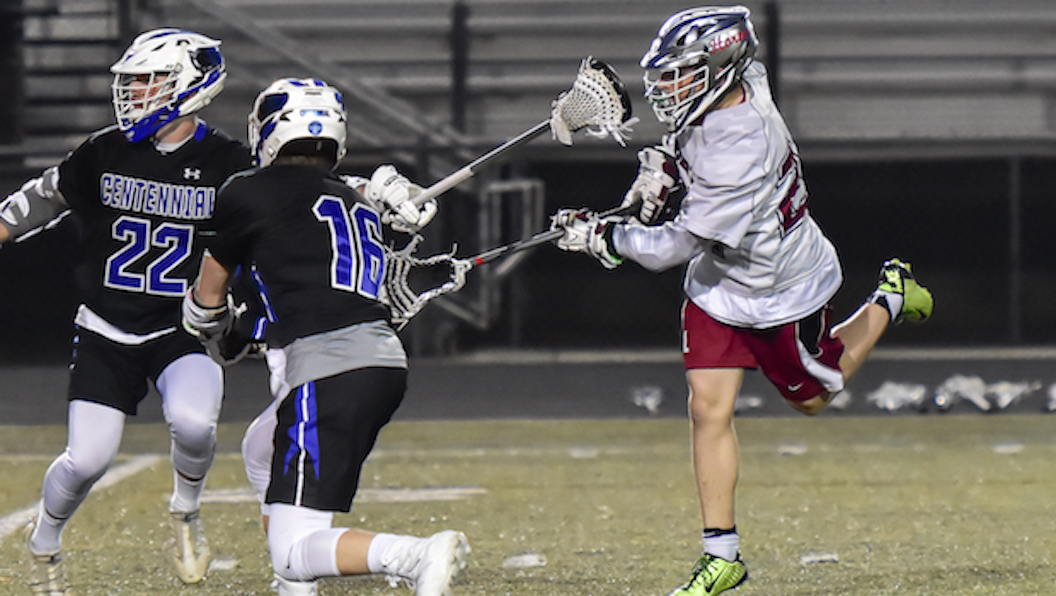 Photo Courtesy of Lambert Athletics
In Class 6A-7A boys, Lambert is the top team at 14-0 and leads a crowded top 5. Lassiter lost its first game of the season to Roswell (11-9) on April 16 and sits at 13-1. Roswell is now 11-1 and its only loss came to Centennial (10-9) on Feb. 28. As for Centennial (11-3), its only two in-state losses are to Lassiter (14-11) on March 26 and Lambert (12-5) on March 29. Walton is 14-1 and its only loss was a 7-6 defeat to Westminster. That means Walton, Lassiter and Roswell each only have one loss on the year and Centennial, which beat Roswell, but lost to Lassiter and Lambert has two losses. For now, Roswell gets the nod for No. 2, Lassiter gets No. 3, Centennial takes No. 4 and Walton comes in at No. 5. There are some key matchups to watch for this week. No. 8 North Gwinnett hosts Centennial on Friday and No. 3 Lassiter hosts No. 5 Walton on Saturday.
In Class A-5A, No. 1 Westminster battled with Lambert on April 12, but ultimately fell short in a highly-competitive 11-9 match. The Wildcats remain No. 1 ahead of No. 2 Lovett, which they scored a 9-8 win over back on April 5 in OT.
BOYS
Class 6A-7A
1. Lambert
2. Roswell
3. Lassiter
4. Centennial
5. Walton
6. Etowah
7. Milton
8. North Gwinnett
9. Johns Creek
10. Allatoona
Class A-5A
1. Westminster
2. Lovett
3. Blessed Trinity
4. Fellowship
5. Pace Academy
6. Woodward Academy
7. Marist
8. Greater Atlanta Christian
9. Buford
10. Starr's Mill
In Class 6A-7A girls, Milton sits at No. 1 with a 15-1 record. The Eagles have taken on a circuit of nationally-ranked teams this year and its only loss came to Georgetown Visitation Prep, Maryland's No. 3 ranked team and the No. 15 ranked team in the nation according to Maxpreps. Against Georgia opponents, Milton has looked unstoppable, and the Eagles added a 24-6 win over Roswell on April 11 and an 18-2 win at Blessed Trinity on April 12 to improve to 7-0 against in-state opponents. In those seven games, Milton has compiled a 138-21 goals advantage and subsequently a 16.7 average margin of victory. In Class A-5A, Union Grove defeated Whitewater to replace the Wildcats at No. 10 and make its debut in the poll.
GIRLS
Class 6A-7A
1. Milton
2. Lassiter
3. Johns Creek
4. Alpharetta
5. Mill Creek
6. Walton
7. West Forsyth
8. Cambridge
9. Centennial
10. Chattahoochee
Class A-5A
1. Blessed Trinity
2. Starr's Mill
3. Fellowship
4. Lovett
5. Wesleyan
6. Kell
7. Westminster
8. Greater Atlanta Christian
9. McIntosh
10. Union Grove