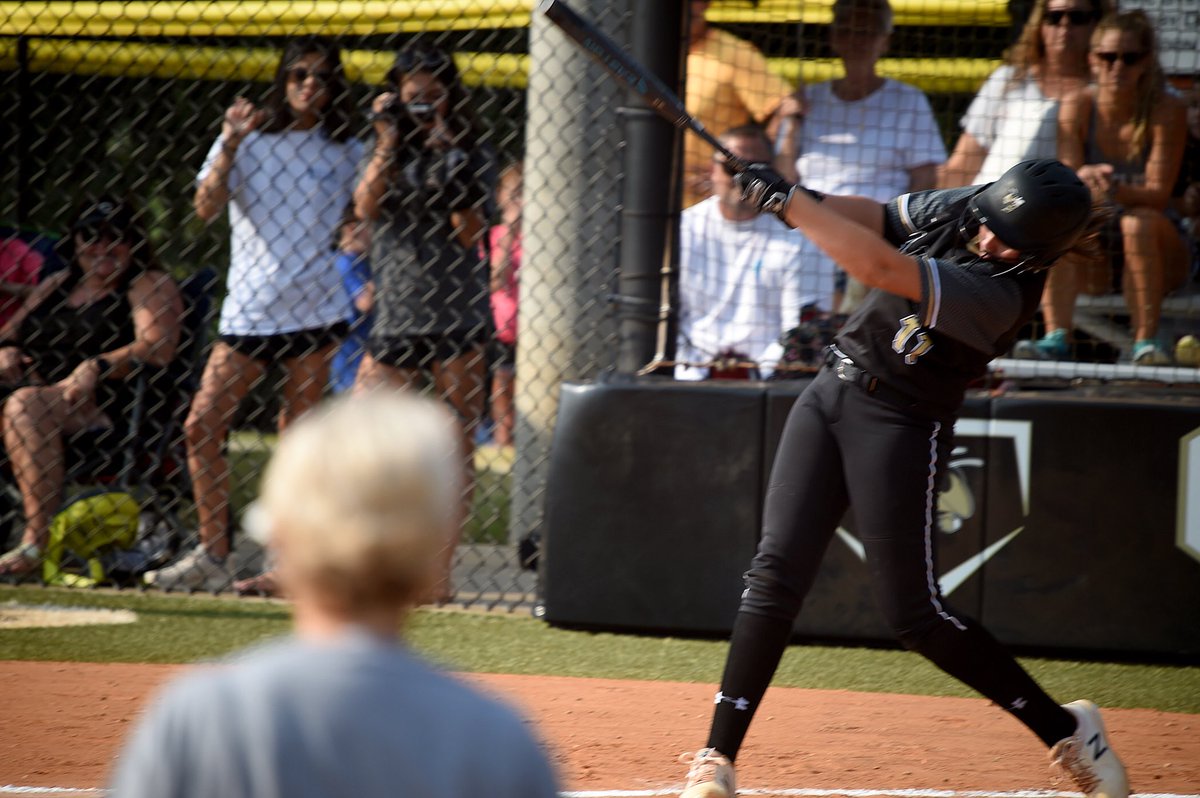 Mill Creek is at the top of Class AAAAAAA with victories over Peachtree Ridge (6-0) and Loganville (5-4) last week. North Gwinnett holds the No. 2 spot again this week following victories over Mountain View (10-2) and Duluth (18-1). East Coweta is third this week after climbing from fourth in last week's poll. Grayson and Lowndes take the third and fourth spot, respectively.
Coffee retakes the top-spot in Class AAAAAA this week with Allatoona as No. 2. Third-ranked Houston County holds the same position this week. Creekview climbed to fourth this week from fifth in last week's poll. Lee County, previously seventh, climbs to fifth as Alexander falls out of the top-5.
Bainbridge is the team to beat in Class AAAAA after overtaking Locust Grove this week. Locust Grove falls to second. Bainbridge is coming off a 5-2 victory over Harris County and a 12-0 victory over Valdosta is its last two contests. Third-ranked Jones County and fourth-ranked Starr's Mill stay the same this week with South Effingham entering the top-5 at fifth.
Chapel Hill is the top-team in Class AAAA with Central-Carroll chasing at second again this week. Marist is third with Heritage-Ringgold making a jump to fourth. Northside-Columbus, previously fourth, falls to fifth this week.
Top-ranked Sonoraville is again the team to beat in Class AAA despite a loss to Class AA No. 1 Rockmart. Sonoraville is holding off local-rival Calhoun as the Lady Yellow Jackets take second again this week. Jefferson is third this week with Brantley County falling to fourth and Pike County sliding to fifth.
Top-ranked Rockmart leads Class AA again this week with Monticello chasing again this week. Third-ranked Banks County stays the same this week. Dodge County, previously fifth, overtook Heard County for the fourth-ranked team as Heard slid to fifth.
Gordon Lee leads Class A-Public again this week with a new No. 2, Bowdon, in the fray. Trion, previously second, fell to third after Marion County's slide from third to fourth. Schley County, previously sixth, moved to fifth with Mt. Zion falling from fifth to sixth. In Class A-Private, Wesleyan overtook Tattnall Square as the top-team in the Class. Tattnall settled at No. 2. First Presbyterian climbed to third from fourth this week. Fourth-ranked Mount de Sales and fifth-ranked Stratford make up the top-5.
Class AAAAAAA
1. Mill Creek
2. North Gwinnett
3. East Coweta
4. Grayson
5. Lowndes
6. Lassiter
7. Archer
8. Newnan
9. North Paulding
10. Mountain View
Class AAAAAA
1. Coffee
2. Allatoona
3. Houston County
4. Creekview
5. Lee County
6. Pope
7. Alexander
8. Harrison
9. Dalton
10. Effingham County
Class AAAAA
1. Bainbridge
2. Locust Grove
3. Jones County
4. Starr's Mill
5. South Effingham
6. Harris County
7. Carrollton
8. Loganville
9. Ware County
10. Ola
Class AAAA
1. Chapel Hill
2. Central-Carroll
3. Marist
4. Heritage-Ringgold
5. Northside-Columbus
6. Madison County
7. Eastside
8. LaFayette
9. LaGrange
10. Cairo
Class AAA
1. Sonoraville
2. Calhoun
3. Jefferson
4. Brantley County
5. Pike County
6. Jackson County
7. Crisp County
8. Franklin County
9. Coahulla Creek
10. Lovett
Class AA
1. Rockmart
2. Monticello
3. Banks County
4. Dodge County
5. Heard County
6. Harlem
7. Bacon County
8. Social Circle
9. Jeff Davis
10. Bleckley County
Class A-Public
1. Gordon Lee
2. Bowdon
3. Trion
4. Marion County
5. Schley County
6. Mt. Zion
7. Commerce
8. Hawkinsville
9. Georgia Military
10. Telfair County
Class A-Private
1. Wesleyan
2. Tattnall Square
3. First Presbyterian Day
4. Mt. de Sales
5. Stratford Academy
6. George Walton Academy
7. Prince Avenue Christian
8. Brookstone
9. Holy Innocents'
10. Mt. Paran Christian