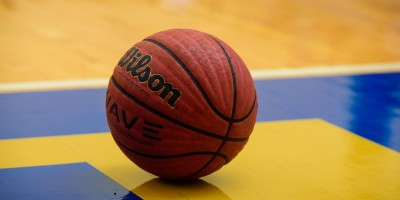 Photo By Ty Freeman
The snow and ice slowed down the state of Georgia but games across the state were still able to be played prior to the winter weather and also down south. Discovery exits the Class AAAAAAA poll after losing 64-54 to No. 10 Peachtree Ridge, who reenters to the picture.
Class AAAAAA's No. 10 Brunswick fell at Johnson-Savannah 59-49 and Dacula was bounced from the poll after a 54-53 loss at Peachtree Ridge. Resurfacing is No. 9 Richmond Hill, who hosts Brunswick on Tuesday in a critical Region 2 showdown.
No. 1 Buford had to outscore Clarke Central 30-16 in the fourth quarter to rally for a 67-62 win on the road to remain the top-ranked team in Class AAAAA. On Friday they welcome No. 3 Cedar Shoals for a highly anticipated rematch of the Wolves' earlier 72-66 victory. The Jags are the hottest team in the state right now, winning 10-straight since their loss at home to Buford. Not much else has gone on across the state with the weather causing havoc.
After Sandy Creek's stunning 73-66 upset loss to rival McIntosh, Class AAAA sees a new No. 1 in Upson-Lee. On paper, the Knights have a strong chance at running the table, but No. 8 Perry looms on the schedule twice along with a rematch against Mary Persons.
In Class AAA, Central-Macon slides to No. 10 following a 55-43 loss to Southwest-Macon. The Patriots who are now in Class AA, also gave a scare to No. 1 Westside-Macon before bowing out 71-63. Dougherty suffered a 73-69 loss at Monroe, dropping them from the poll after one week. Monroe looked ready to take their place, but Westover clipped them the very next day, meaning Calhoun is back in the Top 10 at No. 8.
Early County skyrockets to No. 5 in Class AA as they make their debut. The Bobcats have won 12-straight and have now successfully avenged their only two losses by beating Class A-Public No. 1 Calhoun County 72-69 and beating Northview, AL on the road 83-74. They visit No. 7 Thomasville on Friday, a huge game for both teams as a major litmus test. The Bulldogs were drilled by Class AAAAAAA No. 6 Tift County 60-28 in their rematch this past week. Putnam County falls out after a 57-40 loss at Elbert County.
Greenforest defeated Roselle Catholic, NJ 56-51 but was crushed by IMG Academy 76-43 at the Cancer Research Classic in West Virginia. With the split, the Eagles still hold onto No. 1 in Class A-Private and will do so until a Class A-Private school can prove they can beat them. With Greenforest retaining their top spot, there was no movement in the Top 10.
Class A-Public is getting wild as Calhoun County suffers their first loss of the season at Early County and three other schools drop out of the Top 10. The Cougars are still ranked No. 1 this week even with their loss, due to a tougher strength of schedule than No. 2 Quitman County as of now.
Class AAAAAAA
1. Newton (13-0)
2. McEachern (12-0)
3. Norcross (14-3)
4. Pebblebrook (8-6)
5. Wheeler (11-4)
6. Tift County (16-1)
7. Westlake (8-7)
8. Berkmar (12-5)
9. Collins Hill (13-3)
10. Peachtree Ridge (11-5)
Class AAAAAA
1. Gainesville (13-0)
2. South Paulding (13-1)
3. Jonesboro (10-4)
4. Langston Hughes (9-4)
5. Heritage-Conyers (10-3)
6. South Cobb (12-2)
7. Alpharetta (16-1)
8. Alexander (10-4)
9. Richmond Hill (14-3)
10. Brunswick (13-3)
Class AAAAA
1. Buford (12-2)
2. Eagle's Landing (10-2)
3. Cedar Shoals (14-2)
4. Warner Robins (12-3)
5. Fayette County (11-5)
6. Miller Grove (9-6)
7. New Hampstead (10-4)
8. Columbia (9-5)
9. Southwest DeKalb (10-6)
10. Union Grove (11-4)
Class AAAA
1. Upson-Lee (15-0)
2. Sandy Creek (8-4)
3. Henry County (12-5)
4. Richmond Academy (14-3)
5. Eastside (10-4)
6. LaGrange (13-2)
7. Carver-Columbus (11-3)
8. Perry (13-3)
9. Stephens County (11-3)
10. Burke County (9-4)
Class AAA
1. Westside-Macon (10-3)
2. Greater Atlanta Christian (11-4)
3. Liberty County (9-5)
4. Morgan County (10-3)
5. Pace Academy (5-7)
6. Islands (11-4)
7. Jenkins (11-6)
8. Calhoun (11-2)
9. Cedar Grove (5-4)
10. Central-Macon (11-3)
Class AA
1. South Atlanta (12-1)
2. Dublin (10-4)
3. Laney (11-3)
4. Monticello (9-5)
5. Early County (12-2)
6. Josey (12-4)
7. Thomasville (8-6)
8. Chattooga (11-1)
9. Banks County (10-4)
10. Therrell (9-5)
Class A-Private
1. Greenforest (11-3)
2. North Cobb Christian (11-3)
3. Southwest Atlanta Christian (8-5)
4. St. Francis (12-3)
5. Aquinas (11-1)
6. Holy Innocents' (8-4)
7. Lakeview Academy (9-4)
8. Whitefield Academy (8-5)
9. Tallulah Falls (14-0)
10. Darlington (9-3)
Class A-Public
1. Calhoun County (10-1)
2. Quitman County (11-1)
3. Taylor County (9-2)
4. Treutlen (12-0)
5. Clinch County (12-1)
6. Wilkinson County (8-4)
7. Randolph-Clay (8-3)
8. Turner County (10-4)
9. Macon County (9-4)
10. Central-Talbotton (8-4)