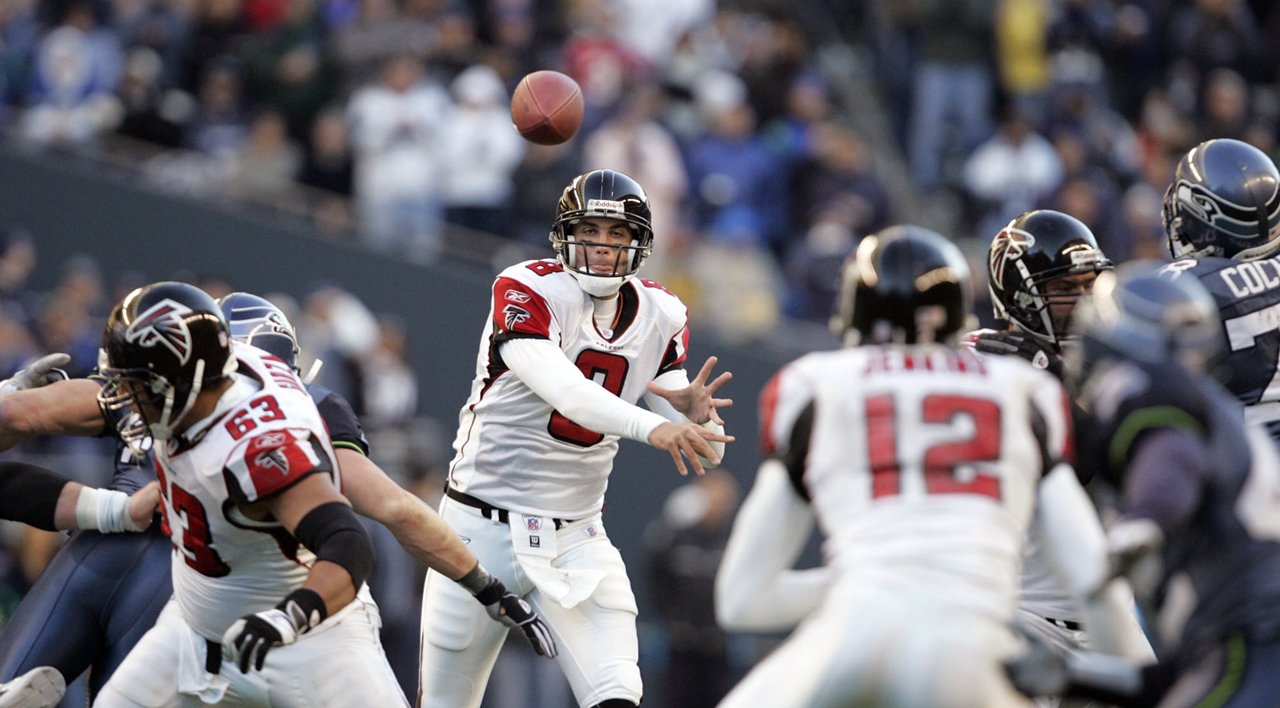 AtlantaFalcons.com
There is a delicate balance between patching up weaknesses and diving for treasure that the Falcons have watchfully demonstrated in the primal stages of NFL free agency. Before the free agency period began, the Falcons gears were already turning. Veteran safety William Moore and linebacker Justin Durant were released on Feb. 8 and a week later the team shed more weight by parting with cornerback Travis Howard and fullback Collin Mooney. The final move made before free agency was the biggest move of the 2016 offseason so far and sent a message to an openness for drastic changes as the Falcons released Roddy White on March 2. Parting with White, the best receiver in franchise history, is understandably difficult for much of the fan base, but what is important now is where the team goes from here. This move also proves what we already knew; Julio Jones is the new face of the franchise and this is his era.
Atlanta introduced one new face and one familiar face to the offensive side of the ball on March 9, while waiving nose tackle Paul Solia. Center Alex Mack was inked to a five-year contract with the Falcons to give the team an experienced anchor to the line. We all remember the botched snaps and busted plays that were direct results of inexperience and inconsistency at the center position last year. Mack is an expensive pillar, but the upside is well worth it. Mack is a beast in the run game at 6-foot-4, 311 pounds and a big body in the interior to free up the elusive and hard-running of Devonta Freeman, who needs just a sliver of open field to make something happen.
Mack joins Atlanta with a familiarity of the current playbook, having spent 2014 with offensive coordinator Kyle Shanahan in Cleveland. His leg injury in 2014 prevented him from playing much that year, but he nonetheless was well-acquainted to the outside zone blocking scheme after spending the entire year with Shanahan. Before the injury in 2014, Mack, a 2009 first round pick (21st overall), never missed a snap in the NFL. He returned last season fully healthy and started all 16 regular-season contests for the Browns. This durability helped Mack to three Pro Bowl nominations and solidified him as one of the best free agent offensive lineman available this free agency.
This is a significant deal as Mack was brought in to be an immediate leader on the field and in the locker room. Mack's five-year deal is worth $45 million and includes $28.5 million in guaranteed money. The contract made Mack the highest paid center in the NFL going into the 2016 season if that's any gauge on the level of performance the organization expects from the former Cal Bear.
The familiar face that returned to Atlanta, was quarterback Matt Shaub, who was picked up on Wednesday from Baltimore. Shaub, at 6-foot-5, 235 pounds, was originally selected by the Falcons in the third round (90th overall) of the 2004 NFL Draft out of Virginia. He spent his first three seasons in Atlanta and played in 38 games with two starts for the team, while completing 84-of-161 passes for 1,033 yards and six touchdowns.
Schaub was traded to the Houston Texans during the 2007 offseason. He played in 90 games with 88 starts for the team, and completed 1,951 of his 3,020 passes for 23,221 yards with 124 touchdowns, and a 90.9 passer rating, while being selected to two Pro Bowls. During the two years Shanahan was offensive coordinator for the Texans (2008-09), Schaub went 647-of-963 for 7,813 yards and 44 touchdowns, and had a 95.7 passer rating.
Schaub was then traded to the Oakland Raiders in 2014, where he saw action in 11 games. He was signed by the Baltimore Ravens during the 2015 offseason. Schaub played in two games with two starts and went 52-of-80 for 540 yards and three touchdowns.
This move is intriguing to me for two reasons. First, it gave the Falcons a reliable and proven backup at the quarterback position, something Matt Ryan has never had. Secondly, it brought in an experienced quarterback that I believe will directly impact Ryan this offseason. By having a quarterback familiar with Shanahan, familiar with the Falcons organization and fluent to life in the NFL, it will undoubtedly push Ryan and should make him a better prepared quarterback in 2016.
Day 2 of free agency was focused on the defensive end position as the Falcons agreed to terms with Adrian Clayborn and Derrick Shelby. Clayborn was signed by the Falcons last offseason and played in every game in 2015, while tallying 15 total tackles (14 solo), three sacks and one fumble recovery.
Shelby, 6-2, 280 pounds, was originally signed as a college free agent by the Miami Dolphins following the 2012 NFL Draft out of Utah. Shelby has seen action in 63 games with nine starts, while posting 103 total tackles (74 solo), nine sacks, four forced fumbles, two interceptions, one fumble recovery, and one defensive touchdown. Last season, he started eight of the 16 games he played in and recorded career highs in total tackles (37 – 25 solo) and sacks (3.5), as well as recording two forced fumbles and one interception, which he returned for a touchdown. The addition of Shelby pairs Beasley with a young, 27-year-old end that is entering his prime years. Shelby is also a proven three-down pass-rusher and run-stopper that provides depth and bolsters the rotation.
The latest signees brought another split of fresh and old faces. Wide receiver Mohamed Sanu was added as a 6-foot-2, 210-pound target for the offense. Sanu comes from Cincinnati and will have a much more important role in Atlanta's offense. On Friday, former Falcon Sean Weatherspoon was signed to a one-year deal. After missing the entire 2014 season, Atlanta separated with Weatherspoon and he spent last season on the Arizona Cardinals. Weatherspoon, 6-2, 244 pounds, was selected by the Falcons in the first round (19th overall) of the 2010 NFL Draft. Weatherspoon spent his first four season in Atlanta, playing in 47 games with 41 starts and recording 288 total tackles (210 solo) with eight sacks, two fumble recoveries, two interceptions, one forced fumble, and 13 passes defensed. Falcons fans are enthused by the possibility of hearing "Spoooooon" echo throughout the Georgia Dome again, something I certainly did not see as a possibility after the split following 2014.