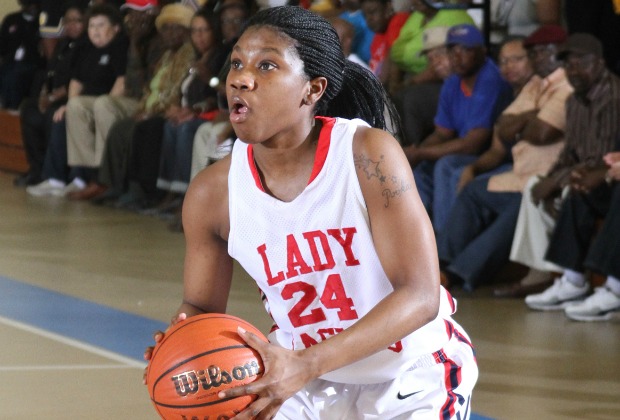 Larry Williams
The Class A Public Power Rankings have once again shifted as last week's No. 1 Mitchell County fell to No. 2 despite its 15-3 record. Wilkinson County is the new No. 1 in the GHSA sanctioned poll, with Mitchell County No. 2, followed by Wilcox County, Seminole County and Dooly County rounding out the top five. Wilkins County was No. 4 last week. Treutlen fell from No. 5 to No. 7 with Turner County checking in at No. 6. The biggest mover was Dooly County, who sat at No. 10 last week. Hancock Central, Jenkins County and Portal round out the top 10.
The Class A Private boys poll features the same two teams at the top in North Cobb Christian and Greenforest Christan, but Excel Christian moved up to No. 3 as Holy Innocents' fell to No. 7. Calvary Day and W.D. Mohammed finish out the top five. Mt. Paran, Holy Innocents', Athens Christian, Landmark Christian and Aquinas sit in the 6-10 spots.
As for the girls, Southwest Atlanta Christian remains No. 1 with Holy Innocents', Darlington, Calvary Day and St. Francis all keeping their spots in the top five from one week ago. Atlanta International checks in behind Paideia, with George Walton Academy, Mt. Paran and Greenforest Christian rounding out the top 10.
In the girls public poll, Randolph-Clay managed to stay on top with a 15-2 record and a 11.10 ranking, easily better than No. 2 Gordon Lee. Turner County sits at No. 3 followed by Treutlen, Claxon, Wilkinson County, Irwin County, Towns County, Mitchell County and Calhoun County in the top 10. Greenville is breathing down the neck of Calhoun County for the No. 10 spot in the rankings.
According to the GHSA, only the teams "certified as first-place region representatives shall automatically qualify for the state playoffs." The brackets will be filled out and seeded 1-16 according to their power ranking after the region champions have been placed in their appropriate seeds, with the region champions seeded at the top of the bracket ranked in order by their power rankings.