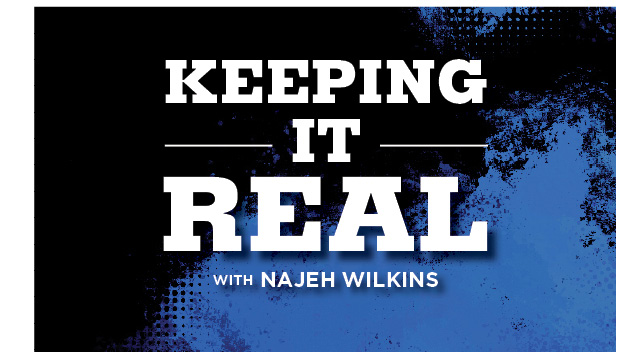 April 6th Edition:
Creekside Football Coach Maurice Dixon Talks National
Schedule & Westminster Soccer Playoff Preview
 
March 30th Edition 
McIntosh and Chamblee Impressive Soccer Seasons & Westminster Soccer Playoff Preview
 
March 23rd Edition
March 16th Edition 
March 9th Edition 
March 2nd Edition 
February 23rd Edition 
February 16th Edition
Najeh brings on Milton Girls Lacrosse Coach Tim Godby and talks historic run they have been on.
Najeh gives a shoutout to Bacon Network and analyzes Tyler Moore Hudl film
February 2nd Edition 
Najeh reacts to signing day after the dust has settled and major offseason headlines in football.
Soccer season has started and basketball season is dwindling down listen to the latest.
January 19th Edition 
Najeh reveals major recruitment news including commitments and offers and bring on Pace Academy coach Sharman White and Grayson Coach Geoffrey Pierce 
December 15th Edition 
Najeh react to the week of basketball and previews the biggest games on the schedule and what lies ahead for the teams 
December 8th Edition 
Guests: Brookwood Girls Basketball Coach Courtney Mincy and Craig Sager 
December 1st Edition 
Guests: Luella girls basketball coach LaToya Brown and Craig Sager 
GUESTS: Elbert County girls basketball coach Josh Jones, Greater Atlanta Christian girls basketball coach Jessica Guarneri & River Ridge girls basketball coach Jason Taylor
Previous Shows:
GUESTS: Pace Academy girls cross county coach Jollie Cunningham talks major upset in girls cross country, Harrison girls basketball coach Terry Kemp talks about talented roster & Walton girls basketball coach Matthew Kelterborn
 Buford softball coach Trent Adams talks bringing another title to Buford, Lambert volleyball coach Melissa Hall talks trying to upset Buford Volleyball and her star players & Kell girls basketball coach Kandra Bailey highlights last season 
GUESTS: Lovejoy girls basketball coach Cedric King joins the show to talk about last year's state championship, Marist girls basketball coach Kim Hixon talks star point guard Katie Harpring and the move up from 4A & Score Atlanta's Craig Sager