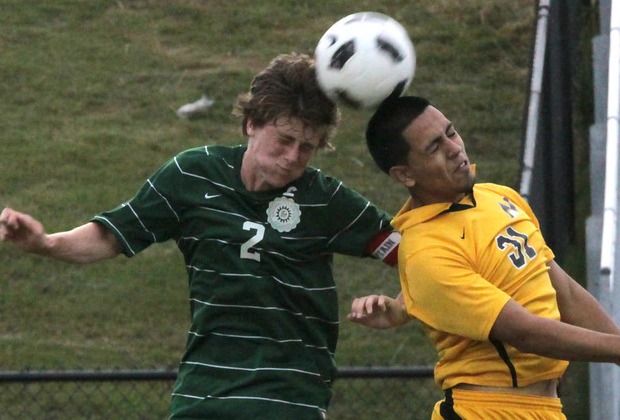 Austin Lu came up huge in Parkview's Class AAAAAA championship victory over Milton in PKs. The senior allowed one goal in the shootout as the Panthers took it 4-1. Lu also stifled Chattahoochee in the semis in a 2-0 shutout. The Cougars had entered the game undefeated and ranked No. 1 in the entire nation.
It should come to no surprise that Riverwood hoisted the trophy in Class AAAAA. Wins over Dalton and McIntosh were statement victories as the Raiders peaked at the right time and finished off their season with a 2-0 shutout of Northgate.
Right when it seemed the balance of power had shifted to Hall County, DeKalb County stole it away. In Class AAAA & AAA, Johnson-Gainesville and East Hall entered as favorites. Instead, it was St. Pius and Decatur spoiling the party.
In AA, Wesleyan dominated Region 6 foe Pace Academy 4-0. Class A saw a thriller as Paideia edged Fellowship Christian 3-2 (4-3 in PKs).
Class AAAAAA
1. Parkview
2. Milton
3. Chattahoochee
4. Brookwood
5. Lakeside-DeKalb
6. Duluth
7. Etowah
8. Pebblebrook
9. Mill Creek
10. Norcross
Class AAAAA
1. Riverwood
2. Northgate
3. Houston County
4. Allatoona
5. McIntosh
6. Greenbrier
7. Dalton
8. Clarke Central
9. Cambridge
10. Union Grove
Class AAAA
1. St. Pius
2. Johnson-Gainesville
3. Cairo
4. Buford
5. Cross Keys
6. Southeast Whitefield
7. Spalding
8. Grady
9. Mary Persons
10. Whitewater
Class AAA
1. Decatur
2. East Hall
3. Oconee County
4. Savannah Arts Academy
5. Blessed Trinity
6. Dawson County
7. Sonoraville
8. Westminster
9. Calhoun
10. Jefferson
Class AA
1. Wesleyan
2. Pace Academy
3. Putnam County
4. Greater Atlanta Christian
5. Riverside Military
6. Bremen
7. Social Circle
8. Darlington
9. Fitzgerald
10. Benedictine
Class A
1. Paideia
2. Fellowship Christian
3. St. Anne-Pacelli
4. Walker
5. Stratford Academy
6. Landmark Christian
7. Mt. Paran
8. Athens Academy
9. Savannah Country Day
10. Whitefield Academy