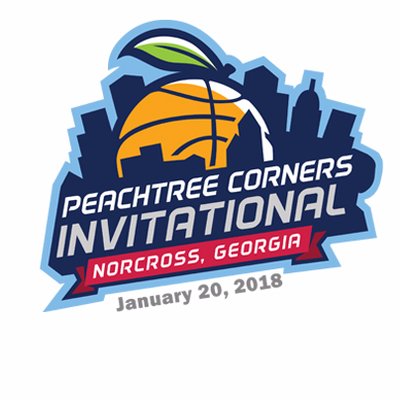 The Peachtree Corners Invitational Tournament brought together 14 of some of the best teams in the country at Norcross High School for seven games on Saturday. The first game pitted the Gwinnett Heat against the Clayton Eagles for a GHSA/AAASP Wheelchair game in which the Heat took a 39-16 victory over the Eagles.
In Game 2, Lambert survived a few late looks from Cardinal Newman (S.C.) but prevailed 62-61. The Longhorns, who trailed 29-22 at halftime, were led by Jordan McIlwain (21 points), Damon Stoudamire (12 points) and Mitch Ganote (10 points). Cardinal Newman's Chico Carter Jr. paced the Cardinals with 23 points. Josh Beadle helped with 10 points.
Pinson Valley (Ala.) survived a late three-point attempt to take a 68-65 victory over St. Pius in Game 3. Colby Jones led Pinson with 23 points. Teammate Orion Morris helped with 22, and Ga'Quincy McKinstry added 15 points. Niko Broadway (17 points), Zach Ranson (15 points) and Kennedy Willis (11 points) paced St. Pius.
Ben L. Smith (N.C.) defeated Jonesboro 46-41 in Game 4 after taking a 24-20 halftime lead. Jonesboro outscored the Golden Eagles 12-6 in the third quarter, but a 16-9 final frame in favor of Ben L. Smith put the game away. Jacob Crutchfield led the Golden Eagles with 11 points. Jamari Smith led Jonesboro with 24 points.
Norcross guard Brandon Boston put on a show for the home crowd as the Blue Devils defeated Riverdale Baptist (Md.) 78-66. Boston filled the stat sheet with 26 points (six three-pointers), and teammate Kyle Sturdivant helped with 19 points. Dalvan White and Issa Muhammad each scored 10 points for the Blue Devils.
McEachern cruised to an 85-53 victory over Village Chrisitian (N.C.) in Game 6. The Indians were led in scoring by Isaac Okoro with 21 points. Sharife Cooper added 18 points, and teammate Devin Gordon scored 15 points. Village Christian's Travion McCray scored 24 points to lead his team.
In the final game of the night, Christ School, NC defeated Wheeler 62-55. The Greenies trailed Wheeler 24-18 at the half.