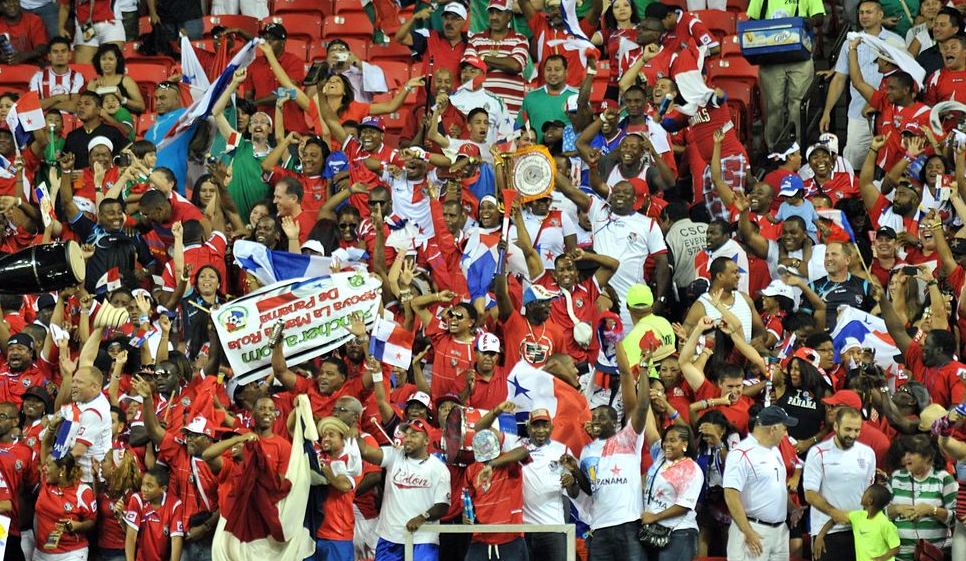 Photo by HSHIN@AJC.COM
ATLANTA (March 12, 2015) – The Confederation of North, Central America and the Caribbean Association Football (CONCACAF) has selected Atlanta to host the semifinal round of the 2015 Gold Cup Tournament. The Semifinal double-header will be held in the Georgia Dome on July 22, with kickoff times set for 6:00 p.m. and 9:00 p.m. EST.
Taking place every two years, the Gold Cup has established itself as the region's most popular national team tournament. Featuring the Confederation's best players from 12 top nations, the competition routinely draws capacity crowds and millions of television viewers across the region and around the world.
"The prestige of being selected as the host of the 2015 Gold Cup semifinals further demonstrates Atlanta's ability to deliver on all facets of hosting an event," said Dan Corso Executive Director of the Atlanta Sports Council. "Hosting the semifinal doubleheader guarantees Atlanta's passionate soccer community the opportunity to see the top four teams of the tournament, including the possibility of the US National Team, who has not played in Atlanta since the 70's. The 2015 Gold Cup is just another example of the way the city and region are capable of hosting the biggest soccer tournaments in the world."
Tickets to all Gold Cup matches will be available to the general public starting on Thursday, March 19 at 10:00 a.m. by visiting goldcup.org.
To date, eleven of the twelve national teams scheduled to participate have qualified for this year's tournament. Listed in alphabetical order; Canada, Costa Rica, Cuba, El Salvador, Guatemala, Haiti, Jamaica, Mexico, Panama, Trinidad & Tobago and the United States will compete for the Confederation Crown in July.
The final spot will be decided in late March through a play-in series between Honduras and French Guiana.
"We're thrilled that the Georgia Dome will be hosting two Gold Cup semi-final matches here in Atlanta this summer," said Darren Eales president of MLS Atlanta. "Our selection as a host city for such a prestigious international tournament is another indication that Atlanta is not only a passionate soccer city, but also an attractive destination for world class sporting competition. We're looking forward to seeing top class play on the pitch and a high energy, lively atmosphere in the stands."
In recent years soccer has drawn record numbers in Atlanta. In 2013, the Georgia Dome hosted the Gold Cup Quarterfinal double-header, which at the time broke the Dome's attendance record for a soccer match with 54,229 fans in attendance. In March of 2014, Atlanta hosted the Mexican National Team for a pre-World Cup tour match vs. Nigeria. The international match sold out the Dome, set a new attendance record for soccer with 68,212 fans and drew the largest soccer crowd in Georgia since the 1996 Olympics.