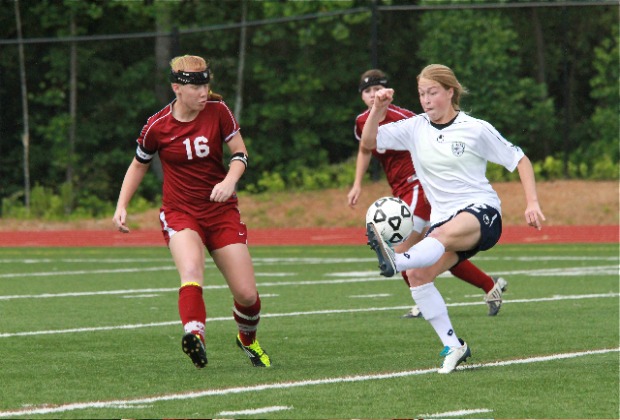 Bill Sonnett
Gwinnett County remains on top of the AAAAAA poll despite a recent two-game losing streak by last week's No. 1 Brookwood. The Broncos fell to No. 6 after posting a pair of losses over the past nine days. Brookwood would rebound with a 9-0 win over South Gwinnett. Collins Hill assumes the top spot after defeating Meadowcreek and Class AAAAA No. 3 McIntosh last week. Mill Creek climbed to No. 2 after defeating Milton and Norcross last week but Lambert is the biggest mover, jumping up to No. 3 after defeating No. 9 Johns Creek on the road and then taking out Chattahoochee. Parkview slipped into the rankings, edging Dacula after the Panthers beat No. 4 Grayson last Friday.
In Class AAAAA, No. 4 McIntosh posted a 1-1-1 week after facing some tall competition. Meanwhile, North Paulding is ready to move into the rankings should Dunwoody or Gainesville falter. The Red Elephants rolled to a 10-0 win last week to hold on to the No. 9 spot. Whitewater moved up to No. 6 in the latest poll.
In AAAA, Spalding jumped three spots to No. 7 after a pair of wins last week.
Class AAA featured a flip between new No. 1 Blessed Trinity and No. 2 St. Pius X. Pius dropped one spot after a tie against Pope while Blessed Trinity rolled last week with two wins by a combined 25-0 score. Callaway and Lakeview-Fort Oglethorpe are new to the poll at No. 9 and No. 10, respectively.
No. 9 Screven County and No. 10 Dublin are new to the Class AA poll while No. 4 Mount Paran and No. 5 Savannah Country Day are new to the Class A poll. No. 3 Hebron Christian moved up after defeating No. 7 Providence Christian.
Class AAAAAA
1. Collins Hill
2. Mill Creek
3. Lambert
4. Grayson
5. South Forsyth
6. Brookwood
7. Lassiter
8. Harrison
9. Johns Creek
10. Parkview
Class AAAAA
1. Northview
2. Heritage-Conyers
3. Union Grove
4. McIntosh
5. Starr's Mill
6. Whitewater
7. Lakeside-DeKalb
8. Cambridge
9. Gainesville
10. Dunwoody
Class AAAA
1. Marist
2. Heritage-Catoosa
3. Locust Grove
4. Cairo
5. Columbus
6. Grady
7. Spalding
8. Chestatee
9. Westover
10. Alexander
Class AAA
1. Blessed Trinity
2. St. Pius
3. Buford
4. Dawson County
5. Woodward Academy
6. Jackson County
7. White County
8. North Hall
9. Callaway
10. Lakeview-Fort Oglethorpe
Class AA
1. Greater Atlanta Christian
2. Westminster
3. Calhoun
4. Oglethorpe County
5. Berrien County
6. Temple
7. St. Vincent's Academy
8. Vidalia
9. Screven County
10. Dublin
Class A
1. First Presbyterian Day
2. Holy Innocents'
3. Hebron Christian
4. Mount Paran
5. Savannah Country Day
6. Strong Rock Christian
7. Providence Christian
8. Calvary Day
9. Mount Pisgah
10. Eagle's Landing Christian