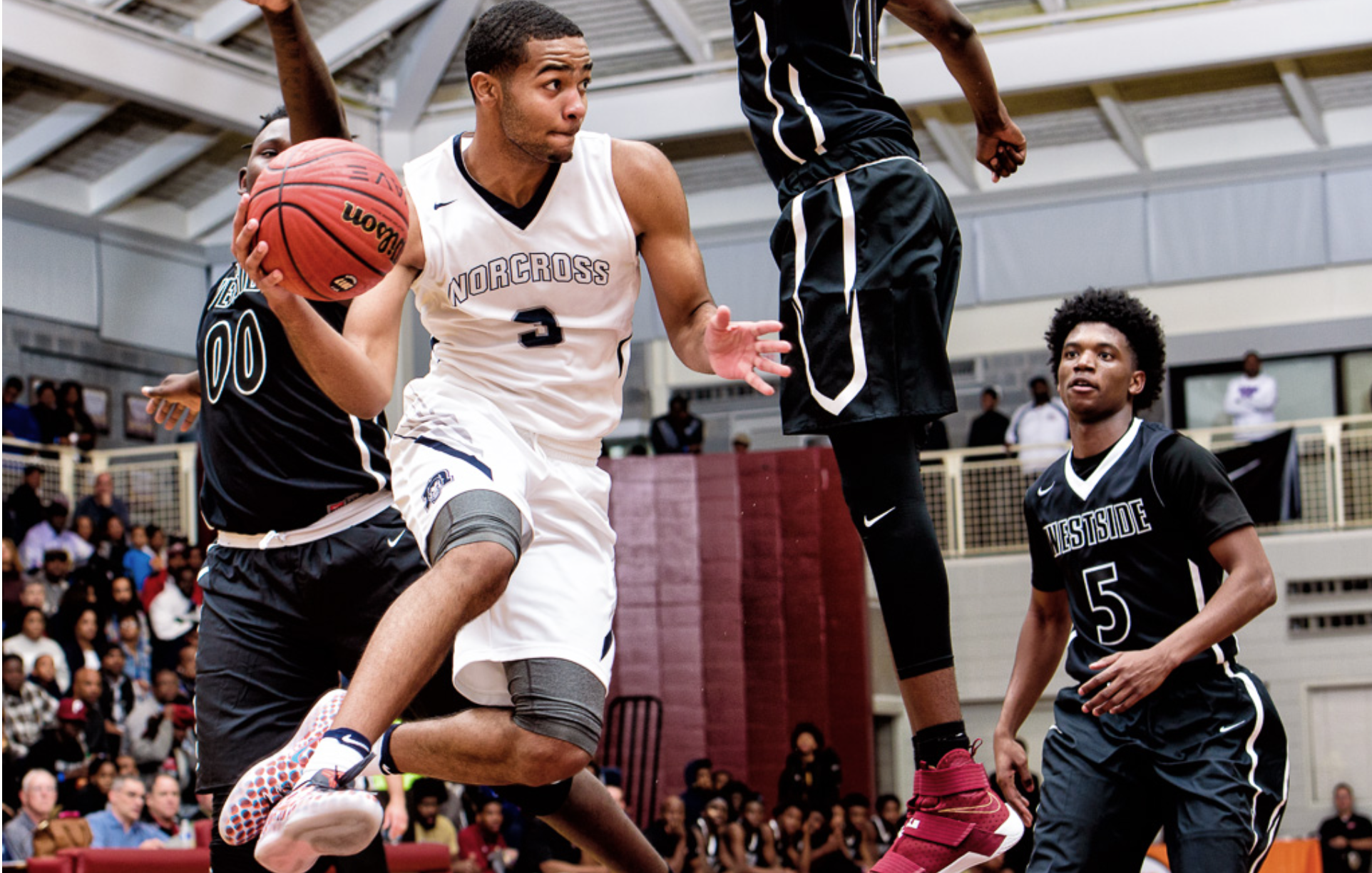 In Class AAAAAAA, Newton scored a big 88-63 win over Lambert and debuts at No. 8 while the Longhorns dropped to No. 10. East Coweta's 8-0 start has the Indians debuting at No. 9, while Region 2 counterpart Westlake exited the poll following its 3-3 start.
Mundy's Mill, Heritage-Conyers and Dacula were replaced in the Class AAAAAA poll by No. 8 Brunswick, No. 9 Evans and tenth-ranked Cambridge. Warner Robins broke through in Class AAAAA with its 3-0 start and debuts at No. 10. In Class AAAA, Upson-Lee is the new No. 1 and previous top-ranked St. Pius fell to No. 3.
In Class AAA, GAC is the team to beat again this week with Morgan County chasing at the No. 2 spot. Johnson-Savannah, Cedar Grove and Pace Academy round out the top-5.
Woodville-Tompkins takes the No. 1 spot in Class AA with Thomasville at No. 2, up from third last week. Therrell is third with Metter and Glenn Hills rounding out the top-5.
Wilkinson County leads Class A-Public this week with Macon County at the No. 2 spot again. Georgia Military climbed from fourth to third with Drew Charter (No. 4) and Treutlen (No. 5) filling out the top-5.
St. Francis leads No. 2 Greenforest again this week in Class A-Private. Mt. Bethel is second this week ahead of Greenforest, Eagle's Landing and Trinity Christian.
Class AAAAAAA
1. McEachern
2. Meadowcreek
3. Wheeler
4. Norcross
5. Discovery
6. Pebblebrook
7. Grayson
8. Newton
9. East Coweta
10. Lambert
Class AAAAAA
1. Tri-Cities
2. Coffee
3. Alexander
4. North Atlanta
5. South Cobb
6. Hughes
7. Tucker
8. Brunswick
9. Evans
10. Cambridge
Class AAAAA
1. Buford
2. Southwest DeKalb
3. Lithonia
4. Fayette County
5. Eagle's Landing
6. Cedar Shoals
7. Hiram
8. Woodland-Stockbridge
9. Columbia
10. Warner Robins
Class AAAA
1. Upson-Lee
2. Sandy Creek
3. St. Pius
4. Henry County
5. Woodward Academy
6. Carver-Columbus
7. Americus-Sumter
8. Chapel Hill
9. Thomson
10. Shaw
Class AAA
1. Greater Atlanta Christian
2. Morgan County
3. Johnson-Savannah
4. Cedar Grove
5. Pace Academy
6. Dawson County
7. Hart County
8. Westside-Macon
9. Central-Macon
10. Liberty County
Class AA
1. Woodville-Tompkins
2. Thomasville
3. Therrell
4. Metter
5. Glenn Hills
6. Washington County
7. South Atlanta
8. Bleckley County
9. Vidalia
10. Northeast-Macon
Class A-Public
1. Wilkinson County
2. Macon County
3. Georgia Military
4. Drew Charter
5. Treutlen
6. Calhoun County
7. Wilcox County
8. Lanier County
9. Pelham
10. Greene County
Class A-Private
1. St. Francis
2. Mt. Bethel
3. Greenforest
4. Eagle's Landing Christian
5. Trinity Christian
6. Walker
7. Mt. Pisgah
8. Riverside Military
9. Lakeview Academy
10. Holy Innocents'