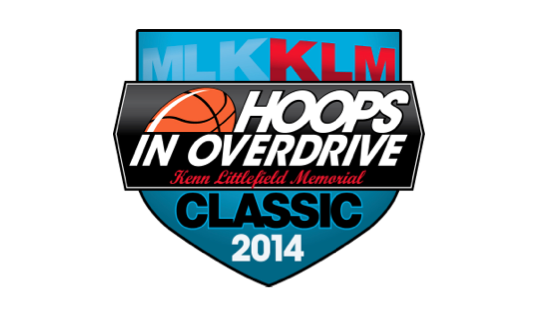 SAGSports.com will invite fourteen local high schools to play in the 2014 Hoops in Overdrive/Kenn Littlefield Memorial Classic basketball tournament on January 20 at Centennial High School.
"Hoops in Overdrive will give these high school athletes a stage to play on during a day we honor Martin Luther King, Jr.," said Paul Johnson, Founder/CEO of SAG Sports.com. "College coaches will be in attendance to recruit these talented players."
Kenn Littlefield, who passed away in 2013, was the founder of Hoops In Overdrive. Littlefield owned a Junior College Scouting Service for 25 years and ran many high school and junior college exposure events for over 20 years. "SAG Sports wants to honor his legacy and continue his vision for helping high school athletes find scholarship opportunities to play at the next level," Johnson said.
SAG Sports produces exposure camps throughout the year, as well as a recruiting subscription service, that assists high school athletes looking to play at the university or junior college level.
Tickets are $10 and are available at the door.
Tournament Schedule:
January 20, 2014
10 a.m. North Cobb High School vs. Paulding County High School
11:30 a.m. South Atlanta High School vs. Tri-Cities High School
1 p.m. Lambert High School vs. Mt. Vernon Presbyterian High School
2:30 p.m. Westlake High School vs. Walton High School
4 p.m. Stephenson High School vs. Marietta High School
5.30 p.m. Centennial High School vs. McEachern High School
7:00 p.m. Johns Creek High School vs. Lanier High School