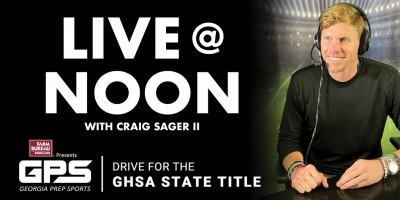 The 215th episode of the Georgia Farm Bureau "Georgia Prep Sports: Drive for the GHSA State Title " video podcast will feature Starr's Mill head football coach Chad Phillips. The Panthers are coming off a 7-3 season in Class 4A and were arguably the state's top program that did not secure a playoff berth in 2022.
After host Craig Sager II opens the show, he will welcome on Cass head football coach Steve Gates to talk about the team heading into 2023 and their return to the Corky Kell + Dave Hunter Classic.
Sager will close out the show with Score Atlanta's Jordan Dubrof to talk about the latest news that has come out regarding the upcoming high school football season.
The Drive for the GHSA State Title podcast is produced by PlayOn Sports, which runs the National Federation High School Network, and airs Mondays, Wednesdays and Fridays starting at noon.