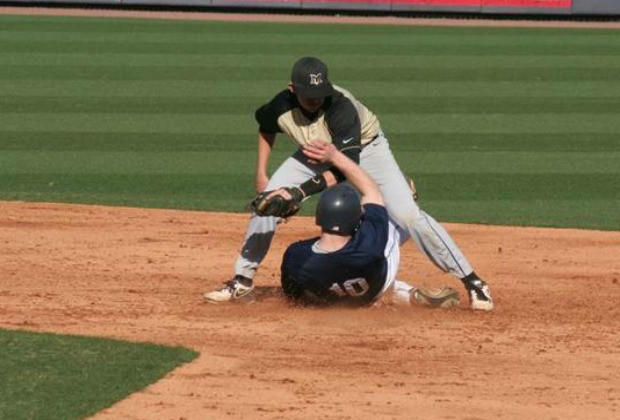 South Gwinnett High School
Despite a loss to Johns Creek, Lambert remained No. 1 as of Tuesday as every team in the top eight suffered defeats in the past week. East Coweta tumbled to No. 8 after a loss to Northside-Columbus in which the Indians gave up 16 runs. Johns Creek moved to a season-high ranking of No. 3, while McEachern improved to No. 5 after splitting a big series with Region 4-rival Marietta.
Class AAAAA saw Whitewater jump into the top five after a win over McIntosh while Winder-Barrow moved to No. 6 on the strength of a split with No. 1 Loganville.
Stephens County, winners of seven straight, and Veterans, winners of 11 in a row, each made the Class AAAA top 10 this week. Stephens County swept previously No. 7 Lanier while Veterans is 9-0 in Region 2 play. Alexander leapt to No. 3 after the Cougars defeated Carrollton and Columbus in the past week.
Two ranked teams in Class AAA traveled to Florida for spring break to compete in the Perfect Game High School Showdown in Fort Myers. No. 1 Blessed Trinity left with a respectable 2-2 record against four solid Sunshine State squads while No. 5 Cartersville went 1-3. Meanwhile, Buford was upset by White County and dropped to No. 4 while North Hall and Pierce County moved to Nos. 2 and 3, respectively. Woodward Academy improved to No. 6 after a win over Class AA No. 1 Westminster.
Speaking of the Wildcats, Westminster tumbled to No. 2 after a pair of defeats last week and Jefferson took over the top spot. The Dragons have not lost to a AA opponent all season. Wesleyan has lost three of four and dropped out of the top five. Greater Atlanta Christian re-entered the rankings after winning three straight.
There no changes in Class A, as none of the ranked teams lost.
Class AAAAAA
1. Lambert
2. Marietta
3. Johns Creek
4. Walton
5. McEachern
6. South Gwinnett
7. Parkview
8. East Coweta
9. Milton
10. Mill Creek
Class AAAAA
1. Loganville
2. Greenbrier
3. Gainesville
4. Whitewater
5. Riverwood
6. Winder-Barrow
7. Starr's Mill
8. Ola
9. McIntosh
10. Dunwoody
Class AAAA
1. Crisp County
2. Columbus
3. Alexander
4. Marist
5. Eastside
6. Carrollton
7. Redan
8. Veterans
9. Stephens County
10. Lanier
Class AAA
1. Blessed Trinity
2. North Hall
3. Pierce County
4. Buford
5. Cartersville
6. Woodward Academy
7. St. Pius X
8. Tattnall County
9. Appling County
10. Oconee County
Class AA
1. Jefferson
2. Westminster
3. Lovett
4. Berrien
5. Bremen
6. Wesleyan
7. Pepperell
8. Greater Atlanta Christian
9. Benedictine
10. Cook
Class A-Private
1. Eagle's Landing Christian
2. George Walton Academy
3. First Presbyterian
4. Darlington
5. Mount Paran
Class A-Public
1. Charlton County
2. Emanuel County Institute
3. Gordon Lee
4. Baconton Charter
5. Johnson County