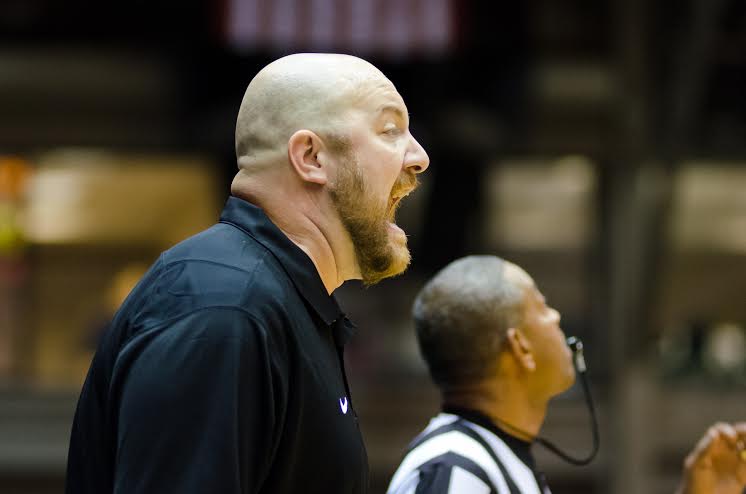 Photo by Jason Mussell
A Public Girls
Randolph-Clay won the Class A-Public girls state title 53-32 over Mitchell County, a team the Red Devils had beaten three times during the regular season. Randolph-Clay jumped out to a 14-2 lead in the first quarter and was in command the rest of the way.
Brandie Buie led the Devils with 19 points and Shanice Jackson added 15. A'miracle Jones led Mitchell County with 12. It is the third state title for Randolph-Clay, which also won titles in 1996 and 2000.
A-Public Boys
Wilkinson County won its seventh state championship in program history and third in four years with a 72-64 victory over Turner County. The Warriors led 14-6 out of the gates then went on a 15-2 run to take a commanding 29-13 half-time lead.
Torrico Simmons led Wilkinson County with 18 and Kareem Sanders added 10. Turner County's Shaquil Baldwin had a team-high 18 points and Antonio Graddic added 14 for the Blue Storm, which was trying to win its first state title since 1963.
AAAA girls
Redan won its second girls state title with a 63-53 win over Columbus in Macon Thursday night. The Raiders outscored Columbus by 10 in the final six minutes after Columbus had tied the score.
Brea Elmore led Redan with 20 points and Destini McClary and Jada Byrd each added 16. Jacqueria Gunter led Columbus with 16.
It is the 11th state title for DeKalb schools in the past seven seasons.
AAAA boys
Jonesboro won its first state basketball title in school history with a 56-51 win over Columbia Thursday night in Macon. The Cardinals led 26-16 at the half, but saw Columbia roar back to tie it at 36 heading into the fourth period. But coach Don Maehlman's team hit 10 or 12 free throws down the stretch to retain its narrow lead.
Tracey Hector, Jr. led the Cardinals with 19 points and 10 rebounds while freshman James Walker Jr. added 14. Columbia's Maurice Rivers and Nick Singleton each had 13 and Anthony Rice had 12.
It is just the second state title for a Clayton County school, as North Clayton won the only other boys title in 1993. It was the fifth straight final berth for Columbia.