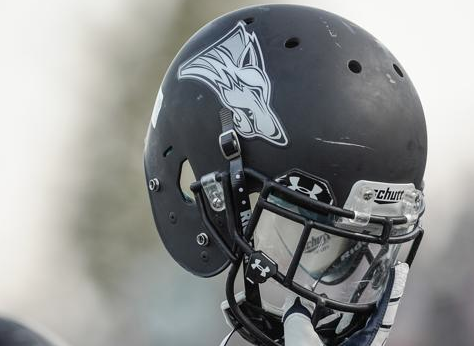 North Paulding moves up to Class AAAAAA this year and looks to challenge the Class AAAAA Grizzlies fresh off its school-record 11-win season in 2013. Scott Jones took over the North Paulding program in 2012 and is entering his 18th season as a head coach after spending the bulk of his career at South Cobb and Kennesaw Mountain. Coming off a wildly successful season in which the Wolfpack went 11-2 and lost in the quarterfinals to eventual state champion Creekside, Jones' bunch will try to reload for another run this season.
This young North Paulding football program has taken strides under Jones' two-year reign, with a 19-6 record. This year's jump into Class AAAAAA could make this Jones' toughest year at North Paulding. The Wolfpack had to fill a lot of holes this offseason.
Breakout star Chase Noonan made a name for himself last year throwing for 2,600 yards and 30 touchdowns with just three interceptions. Noonan was named honorable mention all-star by both the Associated Press and AJC. Offensive lineman Cooper Corley was named first-team all-state by both the AJC and AP and decided to continue his playing career at Cumberland University. Noonan and Corley have graduated along with weapons Corn Collins (1,349 yards rushing, 16 TDs) and Mac Seagle (822 yards receiving, 10 TDs). Collins signed with Georgia Southern.
The hard-hitting defense will also be affected by the departure of Jack Senkowitz (144 tackles) and Jace White (139 tackles). The future of the offense seems to rely upon rising junior quarterback Kyle Banks, who threw for five touchdowns last season as Noonan's primary backup. The running back situation looks like senior Meshach Mays and junior D.J. Owens will get the bulk of the carries, as they are the two top returning rushers. Look for Owens also to make big contributions again as a receiver along with senior Nick Pais. Junior Dale Craig is a solid two-way player at linebacker and running back and senior Tanner Sheffield gets the nod at defensive tackle.
North Paulding's Cinderella story season ended last year when they ran into a buzzsaw by the name of Creekside. Creekside hammered the Wolfpack 41-14.
Creekside's suffocating defense was able to foil Chase Noonan's passing attack. The Seminoles held Noonan to 6 of 20 passing for 40 yards, 160 yards short of his 200 yards-per-game average. Corn Collins was the only one consistently able to move the ball against the stout Seminole defenders, rushing for 102 yards on 13 carries. In his final game, White recorded 16 tackles against the offensive onslaught put forth by Creekside. Moving up to Class AAAAAA is difficult, but losing so many offensive stars will make it even harder. The Corky Kell Classic is the perfect measuring stick as they will face a consistent and emerging Creekview team
Jones already has experience coaching in Georgia's highest classification after his five years at South Cobb and most recently his 10-year tenure at Kennesaw Mountain. The Mustangs will become a region foe to Jones and North Paulding this year.