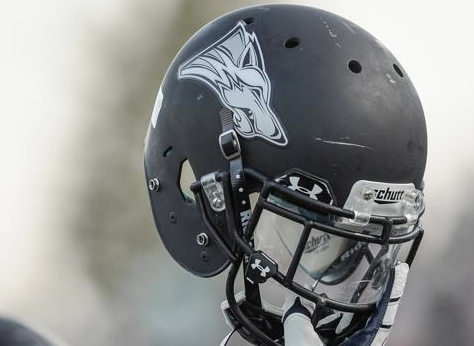 Creekview has compiled a 56-28 record in its program's short existence and included an 8-3 finish last year before falling 34-33 to East Paulding in the opening round of the playoffs. Creekview head coach Terry Crowder led Chattahoochee in the Kell Classic in 2012 and will lead the Grizzlies to the event in his second season at the school. After a successful nine-year tenure at Chattahoochee that included a state title in 2010, Crowder led the Grizzlies to a perfect 5-0 record in the region and a second consecutive state playoff appearance.
The gang from Owens Store Road is back at it again, looking to make it three straight trips behind the arm of rising junior Kyle Wilkie. Wilkie was the leader behind center throwing for 2,309 yards and totaling 23 touchdowns compared to just eight interceptions last year. His favorite target, Connor Dulmage, has graduated with 12 of last year's receiving touchdowns. Chandler Wold returns, as a senior leader that caught 571 yards worth of passes his junior season but he will step into the H-back role this year. Dawson Ewers, Chris Reddick and Trey Peppers will lead this year's receiving targets.
On the defensive side of the ball, Ewers will patrol the secondary along with Wold. Both defensive backs collected five interceptions last year. Ewers is a threat when he gets his hands on the football and led the team with 423 return yards (30.21 yards per return) last season, including a 97-yard touchdown. Reddick roams the secondary and is an active tackler that posted 53 total takedowns last season.
Up front, the defense will be missing Joseph Sorrentino, who not only led the team in sacks (four) and tackles for loss (14), but also finished his prep career as a wrestler that posted a 55-0 record and a state champion. He was named Cherokee Tribune Male Athlete of the Year for his work on the mat and on the gridiron and was a vocal presence and leader on last year's squad.
North Paulding moves up to Class AAAAAA fresh off its school-record 11-win season in 2013. Scott Jones took over the North Paulding program in 2012 and is entering his 18th season as a head coach after spending the bulk of his career at South Cobb and Kennesaw Mountain
This young North Paulding football program has taken strides under Jones' two-year reign, with a 19-6 record. This year's jump into Class AAAAAA could make this Jones' toughest year at North Paulding. The Wolfpack had to fill a lot of holes this offseason.
Breakout star Chase Noonan made a name for himself last year throwing for 2,600 yards and 30 touchdowns with just three interceptions. Noonan was named honorable mention all-star by both the Associated Press and AJC. Offensive lineman Cooper Corley was named first-team all-state by both the AJC and AP and decided to continue his playing career at Cumberland University.
Noonan and Corley have graduated along with weapons Corn Collins (1,349 yards rushing, 16 TDs) and Mac Seagle (822 yards receiving, 10 TDs). Collins signed with Georgia Southern. Kyle Banks will take over the quarterbacking duties this year and the junior passer completed 16-of-27 attempts for 225 yards, five touchdowns and one interception last season. Brad Swan and Justin Chauvin earned the starting receiving roles this offseason and Dylan Autenreith will be used in the slot. Chauvin saw action as a freshman last season and hauled in three catches for 37 yards and his first varsity touchdown.
The hard-hitting defense will also be affected with the departure of Jack Senkowitz (144 tackles) and Jace White (139 tackles). Dale Craig will start at middle linebacker and the underclassman posted 55 total tackles and nine tackles for loss during his a breakout 2013 sophomore season. Junior Jacob Daniel brings experience back to the secondary and saw action in 11 games last season.
Jones already has experience coaching in Georgia's highest classification after his five years at South Cobb and most recently his 10-year tenure at Kennesaw Mountain. The Mustangs will become a region foe to Jones and North Paulding this year as they sit in a deep Region 4-AAAAAA with Harrison, Hillgrove, Marietta, McEachern and North Cobb.