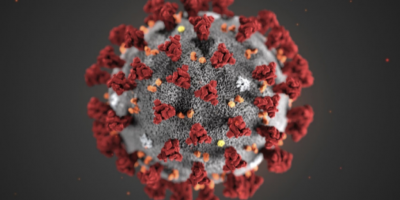 The COVID-19 pandemic is causing disruptions each week of the high school football season and Week 6 is no different. Below are lists of postponed games, canceled games, forfeits and new matchups created from the cancellations.
Any newly announced canceled games, postponements or forfeits will be updated as they are found. Follow the link to the Prep Scoreboard for Week 6 to follow along on Friday night.
Week 6 Canceled Games — 9-24
Jordan vs. Kendrick (Jordan cancels the remainder of season)
Shaw vs. LaGrange (Shaw forfeits)
Week 5 Canceled Games — 9-17
Clarkston vs. Monroe Area
Madison County vs. Druid Hills
Midtown vs. Northview
Osborne vs. Allatoona
McNair vs. Pace Academy
Crawford County vs. Terrell County
Treutlen vs. Johnson County
Week 4 Canceled Games — 9-10
Thomson vs. Ware County
Southwest vs. Baldwin
Bradwell Institute vs. West Laurens
Cedar Shoals vs. St. Pius
Dade County vs. Trion
Mundy's Mill vs. Mount Zion (Jonesboro)
Rabun vs. Wahalla, S.C.
Creekside Christian vs. Clarkston
Beach vs. Groves
Week 4 Postponed Games — 9-3
Wheeler vs. Osborne
Week 4 Forfeited Games
Miller Grove to Pebblebrook
Crescent (S.C.) to Hart County
Jordan to Spencer
Week 4 New Matchups
Trion vs. Howard (Tenn.)
Baldwin vs. Brookwood
South Atlanta vs. Mundy's Mill
Rabun vs. Murphy (N.C.)
St. Pius vs. Johns Creek
West Laurens vs. Beach
Flowery Branch vs. Gainesville
—————————-
Week 3 Postponed games — 8-27
– Heritage-Newnan vs. Chattahoochee County (Oct. 8)
– Josey vs. Laney (TBA)
Week 3 Canceled games
– Burke vs. Hancock Central
– Valdosta vs. Bainbridge
– Brookwood vs. Walton
– Richmond Hill vs. Wayne County
– St. Anne Pacelli vs. Calvary Christian
– Central-Macon vs. Westside-Macon
– Sonoraville vs. Chattooga
– Rabun County at ELCA
– Peach County vs. Griffin
– Tattnall Square vs. ACE Charter
– Berrien at Bacon County
– Early County vs. Mitchell County
– Terrell County vs. Atkinson County
– Brantley County at Jeff Davis
– Calhoun at Cedartown
– Cartersville at Alexander
– Commerce vs. Athens Academy
– Effingham County at Liberty County
– Hampton at Perry
– Chamblee vs. KIPP
– Beacon Hill VA vs. Camden County
– Lovejoy at Eagle's Landing
– Rockdale County at Mundy's Mill
– Savannah Country Day at Beach
– Windsor Forest at Jenkins
– Duluth vs. Stone Mountain
Week 3 Forfeits
– Howard to Northside- Warner Robins
– Heritage (Conyers) to Johns Creek
– Valdosta to Bainbridge
Week 3 New Matchups
– Burke at Richmond Hill
– St. Anne Pacelli at Central-Macon
– Sonoraville at Fannin County
– Tattnall Square at Pike County
– Athens Academy vs. Augusta Christian
– Jeff Davis vs. Jenkins
– Chamblee at Eagle's Landing
– Perry at Crisp County
– Inlet Grove FL at Camden County