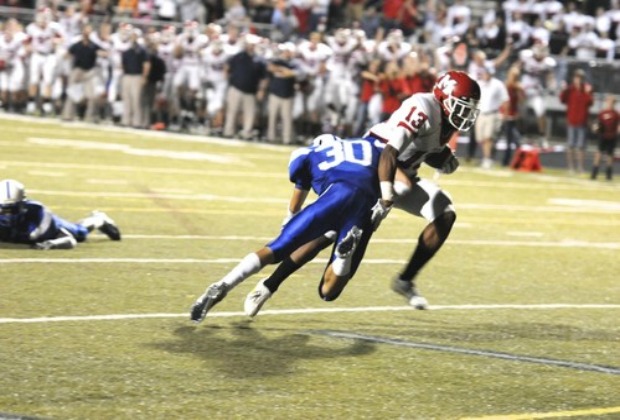 Elisa Herring
Flowery Branch DB Darius Curry will be joining his brother C.J. at Oklahoma State in 2013 after committing to the Cowboys over the weekend. Curry also considered Georgia Tech, Auburn, South Carolina and Tennessee.
His brother C.J. was a UGA commit last season before signing with Oklahoma State. Curry's Falcons finished 11-2 last season and made the state quarterfinals in Class AAAA.
Meanwhile, Lassiter's Ryan Jenkins will also be joining his brother in college after committing to Clemson over the weekend. The 5-foot-10 WR will follow in his brother Martin's footsteps, who is a DB for the Tigers.
A buzz came out of The Opening in Oregon over the weekend where several state of Georgia prospects reportedly met and discussed their college destinations. Some of the top senior prospects in the state were in the meeting including Shaq Wiggins, Tray Matthews and Alvin Kamara. Wiggins and Matthews are committed to Georgia, while Kamara is undecided, but being heavily recruited by the Bulldogs. Former Troup County LB Reuben Foster, who now lives in Auburn, Ala., was also at the gathering, which was organized by Wiggins.
According to the Sandy Creek DB, no group decision was made.
"Nah, we didn't come up with a final decision or anything like that," Wiggins told Corey Long of RecruitingNation. "But we're pretty close and soon everyone will know where we stand."
North Gwinnett OLB Jalen Brooks committed to Maryland over the weekend. Brooks was also recruiting by Air Force, Mississippi State, Navy and Yale.