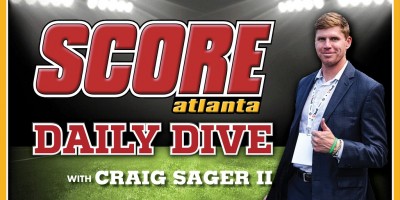 There were significant region victories that highlighted the Week 6 slate and the most notable of those results were Spalding's 34-0 win over Baldwin and Starr's Mill's 20-18 win over Troup. Host Spalding, ranked No. 8, shut out No. 10 Baldwin in the teams' Region 2-AAAA opener. Spalding's Cur'Tavian Clark threw two touchdown passes, finding Robert Henderson for a touchdown in the first quarter and Camauri Berry for a score in the fourth. Clark also had a short fumble return for a touchdown just before halftime to give Spalding a 20-0 lead at the half. Henderson also rushed for a touchdown in the second quarter, and Cedric Evans had a punt return for a touchdown in the third quarter. Spalding improved to 5-0, and Baldwin fell to 3-2. Also in Region 2, Perry defeated Howard 41-0 on the road in the first Region 2-AAAA game for both teams. The Panthers, ranked No. 4, got three touchdown passes from Colter Ginn, two in the first quarter and one in the third quarter. Perry led 17-0 at halftime and 27-0 after Ginn's third touchdown pass. Perry improved to 4-1, and Howard fell to 3-2.
No. 4 Troup fought back at home from a 20-3 deficit in the fourth quarter but fell after Starr's Mill quarterback Logan Inagawa picked up a fourth-and-1 at his own 29-yard line that allowed the Panthers to run out the clock. Starr's Mill, which improved to 3-2 and 2-0 in Region 4-AAAA, got a 30-yard rushing touchdown from Inagawa and a 2-yard rushing touchdown from Dorsey Benefield in the first quarter and led 17-3 at halftime after a 32-yard Max Prozny field goal in the second quarter. After a scoreless third quarter, Prozny made a 28-yard field goal in the fourth to put the Panthers ahead 20-3. Troup got a 46-yard touchdown pass from Logan Sinkfield to Noah Dixon and a two-point conversion rush from Jabari Fannin to cut the score to 20-11, and the Tigers added a 13-yard touchdown rush from Ashton Williams to pull within two points. Troup fell to 4-1 and 1-1 in region play. Also in Region 4, LaGrange defeated Whitewater on Thursday to bounce back from its loss to Starr's Mil and Fayette County scored a 25-12 win over Riverdale.
Starr's Mill opened up last year with an overtime win over LaGrange, but fell 44-17 to Troup at home. This preceded a tough 3-0 loss to Trinity Christian and then the Panthers won their next three region games until a 14-6 loss to Whitewater kept them outside of the playoffs. Starr's Mill was ranked as high as No. 5 and finished the season at No. 8.