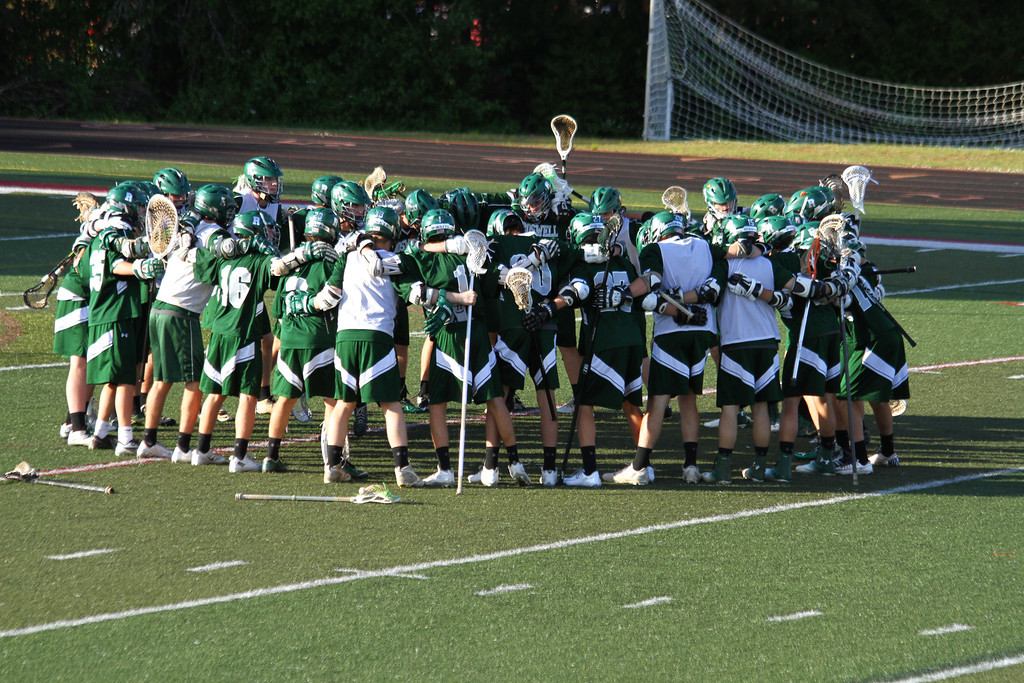 Roswell Hornets Lacrosse
Roswell spent most of the year at No. 3 behind Lambert, Johns Creek or Centennial, but the Hornets' run to a second consecutive Class AAAAAA title solidifies their well-deserved place at No. 1. Roswell defeated Pope 12-9 in the finals after cruising past Northview (15-5), Mill Creek (16-9) and Etowah (15-4) in the first three rounds. Pre-playoff No. 1 Lambert fell to No. 2 Pope in the first round and finished No. 3 and Johns Creek edged Centennial for No. 4 based on their 16-6 win over the Knights on March 6.
In the boys Class A-AAAAA, state champion Westminster outscored its four playoff opponents 51-6 this postseason and is the clear No. 1. Runner-up Lovett sits at No. 2 and semifinalist Allatoona finishes the year at No. 3. Cambridge defeated Greater Atlanta Christian 8-3 during the regular season and after making a run to the semis, sits at No. 4 ahead of the Spartans.
In the Class AAAAAA girls poll, Milton goes wire-to-wire No. 1 after winning the program's 10th state title in 11 seasons. Walton's playoff run that included an 8-5 victory over Lassiter in the semifinals was enough to push the Raiders to No. 2.
Kell finished No. 1 for the second straight season in Class A-AAAAA and Westminster comes in at No. 2 after falling 16-13 to the Longhorns in the finals. Cambridge pushed Kell to the brink in the semifinals, but finishes the year at No. 3 based on both Cambridge and Westminster's only instate losses this year coming to the Longhorns.
Class AAAAAA
1. Roswell
2. Pope
3. Lambert
4. Johns Creek
5. Centennial
6. North Gwinnett
7. Mill Creek
8. Etowah
9. Harrison
10. Northview
Class A-AAAAA
1. Westminster
2. Lovett
3. Allatoona
4. Cambridge
5. Greater Atlanta Christian
6. Marist
7. McIntosh
8. St. Pius
9. Wesleyan
10. Pace Academy
GIRLS
Class AAAAAA
1. Milton
2. Walton
3. Lassiter
4. Chattahoochee
5. North Gwinnett
6. Mill Creek
7. West Forsyth
8. Pope
9. Northview
10. Harrison
Class A-AAAAA
1. Kell
2. Westminster
3. Cambridge
4. Blessed Trinity
5. Creekview
6. St. Pius
7. McIntosh
8. Sprayberry
9. Woodward Academy
10. Lovett