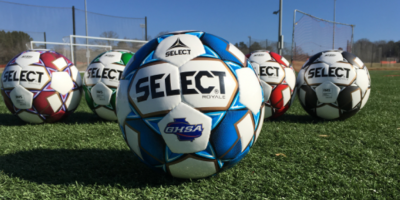 Harrison defeated Pebblebrook 2-1 in the Class 7A title match to capture the program's first state title since 2007 and finish atop the classification. Pebblebrook, Campbell, Hillgrove and Lambert finish in the top 5.
In Class 6A, Lassiter tops the class after it won on the boys and girls side of the class. For the boys, it beat Dalton 3-1 for the program's second title and first since 1996. Johnson-Gainesville beat St. Pius X 4-2 to win the 5A title for the second time and first since 2018. Woodward Academy finished at No. 2 with St. Pius ending the season at No. 3.
Since 2017, Southeast Whitfield has won three titles including back-to-back in Class 4A after beating 2018 champion and local rival Northwest Whitfield 2-1.
Greater Atlanta Christian beat Oconee County 3-1 in the 3A title game to win its first title since it captured back-to-back titles in 2014-15.
Pace Academy tops the class and defended last season's title with a 1-0 victory over Lovett to capture the program's third title (2006). In Class A Private, Atlanta International finished at the top after it defeated Athens Academy 5-3 to win the program's second title and first since 2015. In Class A Public, Dalton Academy won the program's first title after a 4-2 victory over Drew Charter.
Class 7A
1. Harrison
2. Pebblebrook
3. Campbell
4. Hillgrove
5. Lambert
6. Roswell
7. Peachtree Ridge
8. Brookwood
9. Forsyth Central
10. Parkview
Class 6A
1. Lassiter
2. Dalton
3. River Ridge
4. Central Gwinnett
5. Lakeside-DeKalb
6. Grovetown
7. Glynn Academy
8. Riverwood
9. Osborne
10. Lee County
Class 5A
1. Johnson-Gainesville
2. Woodward
3. St. Pius X
4. McIntosh
5. Blessed Trinity
6. Clarke Central
7. Starr's Mill
8. Veterans
9. Northgate
10. Union Grove
Class 4A
1. Southeast Whitfield
2. Northwest Whitfield
3. Columbus
4. East Hall
5. North Oconee
6. Jefferson
7. West Laurens
8. LaGrange
9. Benedictine
10. Cedartown
Class 3A
1. Greater Atlanta Christian
2. Oconee County
3. Westminster
4. West Hall
5. Pike County
6. East Forsyth
7. North Murray
8. Tattnall County
9. East Jackson
10. Coahulla Creek
Class 2A
1. Pace Academy
2. Lovett
3. Gordon Central
4. Coosa
5. Bremen
6. Thomasville
7. Union County
8. Toombs County
9. Fitzgerald
10. Woodville-Tompkins
Class A Private
1. Atlanta International
2. Athens Academy
3. St. Anne Pacelli
4. Pinecrest Academy
5. Paideia
6. Providence Christian
7. Walker
8. Landmark Christian
9. Savannah Country Day
10. First Presbyterian Day
Class A Public
1. Dalton Academy
2. Drew Charter
3. Lake Oconee Academy
4. ACE Charter
5. Georgia Military
6. Trion
7. Portal
8. Atkinson County
9. Dooly County
10. Claxton