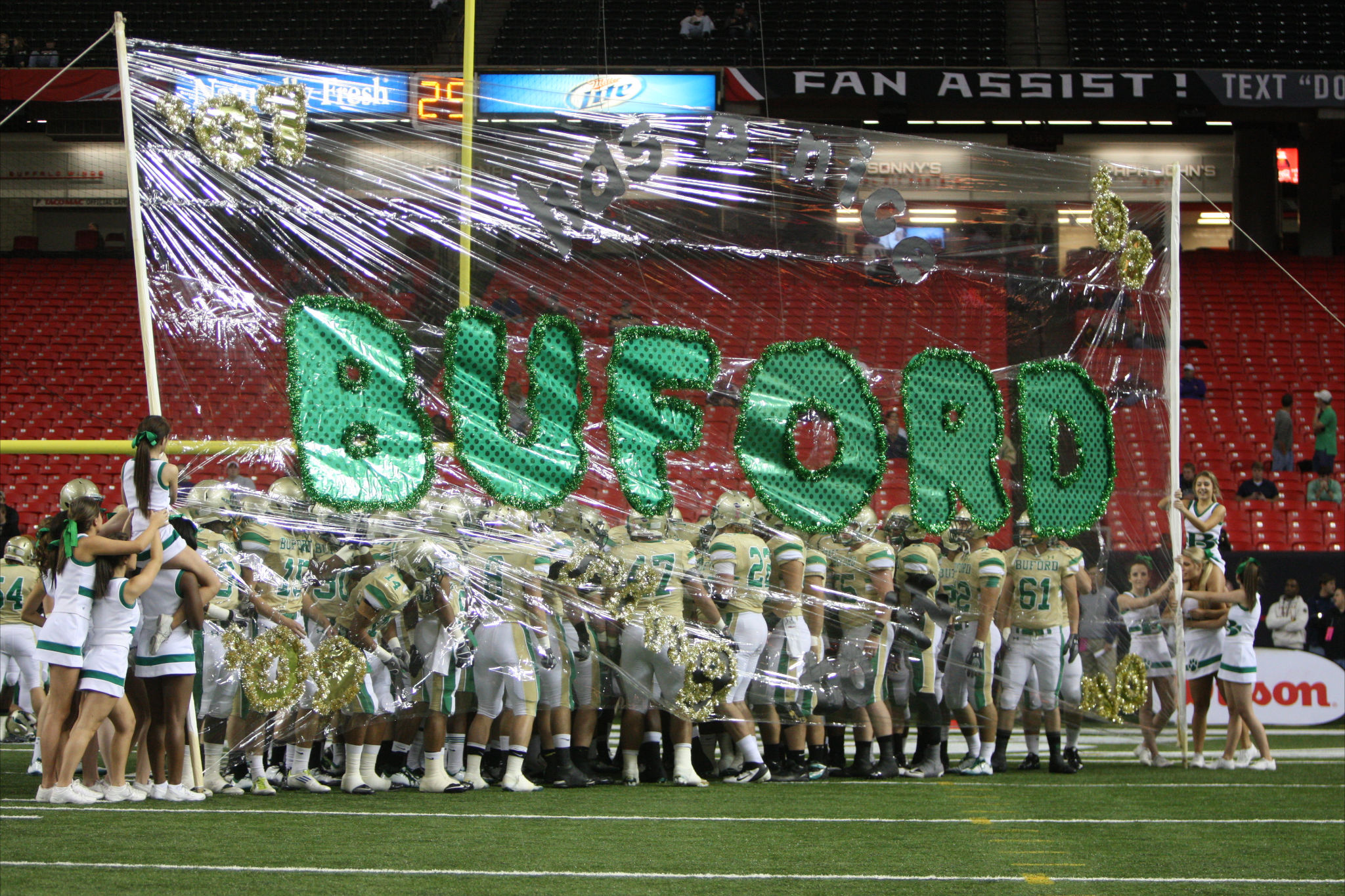 Sonny Kennedy
In our Week 4 football rankings, Class A had the wildest week, as multiple public and private ranked teams met defeat. A-Public was especially hit hard, but Irwin County emerged unscathed and took over at No. 1 for Lincoln County, which lost to longtime rival Washington-Wilkes.
In Class AAAAA, Gainesville was humbled by AAA No. 1 Buford, and tumbled to No. 7 as a result. Northside-Warner Robins took over the top spot.
Valdosta debuted in the Class AAAAAA rankings after a demolition of Class AA-power Brooks County. The Wildcats are 2-0 with victories over Class AAAAA No. 5 Thomas County Central as well as Brooks County.
Creekside makes an appearance in the Class AAAAA poll after a 2-0 start, while Pierce County says hello to the Class AAA top 10.
In AA, Thomasville entered at No. 10 after a 2-1 start against a rough schedule.
In Class A, there were several debuts. Johnson County entered the Public rankings while Aquinas, Mt. Paran and Pace Academy joined the private school top 10.
Class AAAAAA
1. North Gwinnett
2. McEachern
3. Colquitt County
4. North Cobb
5. Peachtree Ridge
6. Norcross
7. Mill Creek
8. Marietta
9. Valdosta
10. Lovejoy
Class AAAAA
1. Northside-Warner Robins
2. Tucker
3. Kell
4. Stephenson
5. Thomas County Central
6. M.L. King
7. Gainesville
8. Warner Robins
9. Allatoona
10. Creekside
Class AAAA
1. Sandy Creek
2. Burke County
3. Carrollton
4. Marist
5. Griffin
6. Statesboro
7. Westside-Macon
8. Stockbridge
9. Monroe Area
10. Riverdale
Class AAA
1. Buford
2. Carver-Columbus
3. St. Pius X
4. Cartersville
5. North Hall
6. Washington County
7. Jefferson County
8. Ringgold
9. Peach County
10. Pierce County
Class AA
1. Calhoun
2. GAC
3. Lamar County
4. Jefferson
5. Washington-Wilkes
6. Lovett
7. Brooks County
8. Vidalia
9. Thomasville
10. Cook
Class A-Public
1. Irwin County
2. Marion County
3. Lincoln County
4. Seminole County
5. Trion
6. Wilcox County
7. Johnson County
8. Clinch County
9. Charlton County
10. Wilkinson County
Class A-Private
1. ELCA
2. Landmark Christian
3. Savannah Christian
4. Aquinas
5. Prince Avenue Christian
6. George Walton Academy
7. Walker
8. Mt. Paran
9. Pace Academy
10. Brookstone