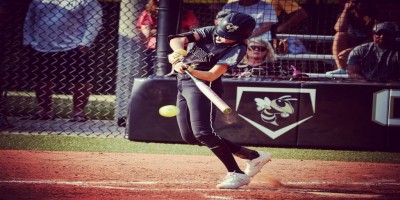 It took just three innings for Class AAAAAA No. 1 Houston County to handle Valdosta 17-0 on Thursday. The victory moved the Bears to 19-2 on the season and 6-0 in 1-AAAAAA.
Houston County scored 12 runs in the bottom of the first inning, three runs in the second inning and two runs in the third inning. Four players had two RBI's for Houston County in the romp — Senior Madi Campbell was 2-for-2, junior Averi Martin was 3-for-3, senior Lauren Ross was 1-for-3 and junior Kendall Huelsman was 1-for-3. Senior Ansley Garland went 2-for-3 with one RBI. Junior Bobbi Hoff was 2-for-2 with one RBI.
Senior Rylee Lamb pitched three innings, faced 11 batters, allowed one hit and struck out four batters.
See the rest of the scores below.
Football
Jenkins 59, Johnson-Savannah 7
Thomas County Central 35, Monroe 22
Worth County 24, Rutland 22
Softball
Alcovy 12, Rockdale County 3
Allatoona 16, Osborne 0
Alpharetta 16, Centennial 4
Apalachee 9, Gainesville 1
Appling Christian 3, Brantley County 2
Armuchee 2, Coosa 1
Baconton Charter 4, Seminole County 1
Berrien 13, Fullington Academy 6
Blessed Trinity 14, Chestatee 2
Bowdon 11, Darlington 2
Bremen 8, Callaway 0
Burke County 17, Baldwin 0
Cairo 4, Dougherty 1
Calhoun 9, Murray County 4
Camden County 15, Tift County 3
Camden County 4, Tift County 2
Campbell 15, Westlake 5
Cedartown 12, Sandy Creek 3
Central-Carroll 8, Troup County 0
Central-Macon 21, Kendrick 2
Chamblee 10, Lithonia 2
Charlton County 12, Clinch County 0
Coahulla Creek 5, Lakeview-Fort Oglethorpe 3
Crawford County 10, Brookstone 2
Creekview 8, River Ridge 3
Dacula 6, Habersham Central 1
Dade County 5, Chattooga 3
Decatur 10, Jackson-Atlanta 2
East Laurens 6, Dodge County 5
East Paulding 9, Kell 4
Eastside 16, North Clayton 0
Greenbrier 9, Grovetown 1
Harrison 9, Sequoyah 1
Hart County 13, Monroe Area 6
Heritage-Catoosa 9, Northwest Whitfield 0
Houston County 17, Valdosta 0
Howard 7, Mary Persons 4
Jackson County 2, Jefferson 0
Lambert 8, Milton 7
Lanier County 9, Echols County 0
Lee County 12, Northside-Warner Robins 0
Lithia Springs 23, Grady 0
Long County 11, Tattnall County 9
Lowndes 3, Colquitt County 0
Luella 9, Salem 0
Lumpkin County 13, Cherokee Bluff 5
Madison County 1, Oconee County 0
Marist 9, Denmark 1
Mill Creek 13, Peachtree Ridge 0
Miller County 21, Pataula Charter 1
Mountain View 3, Collins Hill 0
Mt. de Sales 9, First Presbyterian 0
Mt. Paran Christian 12, Mt. Pisgah Christian 0
North Atlanta 7, Chattahoochee 6
North Gwinnett 10, Duluth 0
North Springs 3, Riverwood 2
Northside-Columbus 13, Columbus 0
Pepperell 4, Gordon Central 0
Perry 6, West Laurens 1
Pope 7, Cambridge 1
Rabun County 9, Fannin County 1
Rabun County 9, Fannin County 1
Ridgeland 12, Southeast Whitfield 8
Ringgold 5, Haralson County 2
Rockmart 9, Model 0
Rutland 2, Pike County 0
Schley County 11, Hawkinsville 3
Screven County 10, Southeast Bulloch 4
Sonoraville 4, Adairsville 0
South Effingham 14, Wayne County 4
South Forsyth 3, Forsyth Central 2
South Paulding 3, Alexander 2
Stephens County 15, St. Pius X 6
Strong Rock Christian 8, Holy Innocents' 1
Thomson 8, Cross Creek 0
Toombs County 11, Metter 3
Trion 11, Mt. Zion, Carroll 1
Union Grove 9, Eagle's Landing 1
Upson-Lee 6, Spalding 4
Ware County 9, New Hampstead 1
Westside-Augusta 21, Richmond Academy 4
Wheeler County 9, Bryan County 7
White County 17, West Hall 2
Winder-Barrow 11, Lanier 3
Woodland-Cartersville 7, Villa Rica 5
Volleyball
Allatoona 2, Pace Academy 1
Alpharetta 2, North Gwinnett 0
Central-Talbotton 2, Callaway 1
Chattahoochee County 2, Heard County 0
Chattahoochee County 2, Manchester 0
Coosa 2, Cherokee County 0
Coosa 2, Sand Rock 1
Dade County 2, East Ridge, Tenn. 0
Dade County 2, Lookout Valley 0
Eagle's Landing Christian 2, First Presbyterian 0
Eagle's Landing Christian 2, Warner Robins 0
East Hall 3, Monroe Area 0
East Jackson 3, Franklin County 0
Eastside 2, Clarkston 0
Eastside 2, Stone Mountain 0
Elite Scholars Academy 2, KIPP Atlanta Charter 0
Etowah 3, North Cobb 0
Gainesville 2, North Hall 1
Harris County 2, Shaw 0
Hephzibah 2, Glenn Hills 0
Heritage Christian 2, Villa Rica 0
Jackson County 2, Athens Christian 0
Jackson County 2, Tallulah Falls 0
Jefferson 2, Hart County 0
Jefferson 2, Monroe Area 0
Kell 2, Ola 0
LaFayette 2, Christian Heritage 0
LaFayette 2, Dalton 0
Lakeside-DeKalb 3, Chamblee 2
Lambert 3, West Forsyth 0
Lanier 2, North Oconee 1
Locust Grove 2, Veterans 1
Loganville 3, Johnson-Gainesville 0
Luella 1, Hampton 0
McIntosh 2, Kell 0
Model 3, Chattooga 1
Morgan County 2, Hart County 0
Morrow 2, Our Lady of Mercy 1
Mt. de Sales 2, Central Georgia Arts 0
Mt. de Sales 2, Northside-Warner Robins 0
Mt. Paran Christian 2, Allatoona 1
Mt. Pisgah Christian 3, Druid Hills 0
North Gwinnett 2, Brookwood 1
Oak Mountain, AL. 0, Central-Carroll 0
Parkview 2, Lanier 0
Perry 2, Upson-Lee 0
Pope 2, Hillgrove 1
Sequoyah 3, Centennial 0
South Forsyth 3, North Forsyth 1
Trinity Christian 2, Locust Grove 0
Union Grove 2, Hampton 0
Upson-Lee 2, West Laurens 0
Wayne County 2, Jenkins 0
West Hall 2, Lumpkin County 0
West Hall 2, Rabun County 1
Woodville-Tompkins 2, Beach 0
Woodville-Tompkins 2, Johnson-Savannah 0